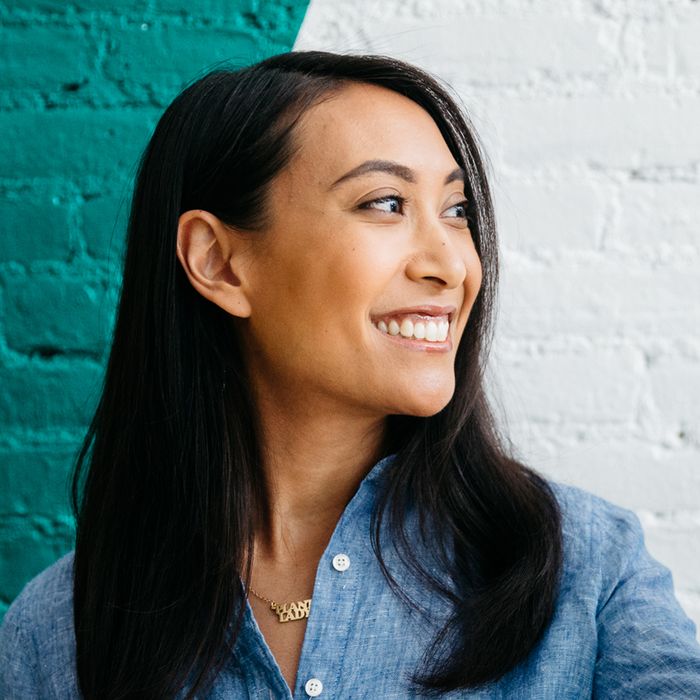 For Eliza Blank, time really is, well, of the essence.
As founder and CEO of plant-focused start-up The Sill, Blank typically finds herself hopping between the company's New York headquarters and two storefronts, and New Jersey distribution center. Factor in meetings with her team, vendors, and investors, and new business opportunities, and you get the idea: She's busy.
So how does she recharge? We chatted with the entrepreneur about her thoughts on staying refreshed, balanced, and creatively inspired while overseeing a rising brand, and the functional accessories she leans on to keep her style (and sanity) in check from 9 to 5 and, need we say, beyond.
Among them: Citizen's low-maintenance Eco-Drive Watch, a light-powered timepiece that takes battery replacement out of the equation — making it as trusty as it is stylish. With details like classic leather straps or diamond-accented faces, the range of styles proves to be versatile enough to fit any aesthetic. "I don't have to overthink it as an accessory. It's also feminine but not too fancy," says Blank.
Take us through your general day-to-day at the office.
I'd usually get in around 9 or 9:30 a.m. I'm here until about 6 p.m., but then after an event in the evening (if I have one) or grabbing dinner, I'm back home and back online pretty much until I go to sleep. I definitely put in my chunk of work time, as well, on the weekends, which is really when I get to do my own work.
Any tips on how to avoid creative burnout?
I really value my sleep, so even though I might be working in all my waking hours, I'm still getting a solid eight hours every night. A lot of people sacrifice sleep too much, and I think it's the one thing that keeps us healthy and not burnt out.
And if you're spending time with family and friends, you can't always be talking about work. So, for instance, having a diverse group of peers or friends outside the office is important so your mind can be taken off of whatever your immediate situation is.
How does your style play into your hectic schedule?
I mean it's tough for me, because I feel like in New York, especially, you're inundated with amazing style. Not even just fashion, because I think style is different from fashion. My sense of style is definitely a reflection of the necessity of my life versus the aspiration. I prefer a lot of flat shoes, jeans and t-shirts, and simple sweaters — and I can put on my watch and I don't feel like I'm totally dressed down. It's those types of decisions I make because they're more convenient to me and my lifestyle.
Eliza's Hardworking Essentials
1. A great staple crewneck sweater that takes me from fall through winter. My favorite part: you can totally pop it into the washing machine! 2. Sometimes, I literally have to get my hands dirty (potting soil!). Having a simple wedding band means I don't have to think twice about it. 3. I rarely have time in the morning to blow dry my hair, and honestly, I'm not that good at it. Adding this gel to my routine takes only seconds, but lets my hair air dry without falling totally flat. 4. I love my basic tote for everyday use. I can easily fit all my essentials, and it stops me from overpacking, too. 5. This watch feels very chic, but at the same time, perfect for my day-to-day — it pulls me out of the technology hole of looking exclusively at my computer or phone for the time. 6. Every New Yorker needs a reliable pair of black jeans. This high-rise fit is flattering, with the right amount of stretch. 7. What can I say? These canvas sneakers go with everything. Classic. Easy with jeans or a dress, or perfect for dressing down a pair of tailored pants.
This is paid content produced for an advertiser by New York Stories. The editorial staff of The Cut did not play a role in its creation.