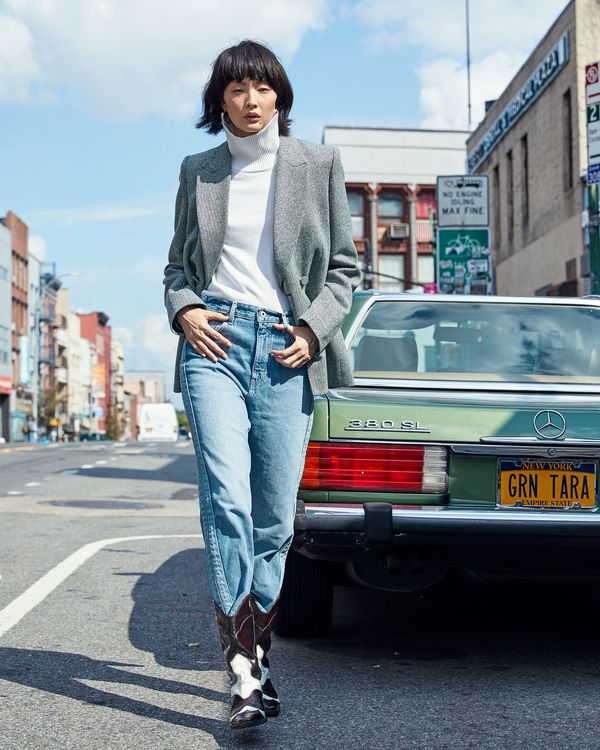 Say you're a city mouse who wants to role-play as a country mouse with a pair of fancy cowboy boots. Certainly there are many celebrities and Fashion Week attendees who feel the same way. But the cowboy boot is a particularly daunting accessory. Here's how to make it look polished and put together.
First, choose the right shoe. This Ganni boot in black-and-white has feminine touches that make it look a bit more modern. There are heart-shaped cut-outs on the shaft and a wing-shaped detail on the top of the boot. The white leather makes it clear that these are not working shoes — they're fashion shoes. A boxy blazer and classic white turtleneck add polish without detracting from the boots. The jeans should be slightly loose around the hips and thighs, giving you slightly boyish look — like a real cowboy.
That's A Good Look is a new discovery platform from the Cut featuring impressive women with impressive style. While each product featured is independently selected, That's a Good Look may include paid promotion or additional compensation from our partners.