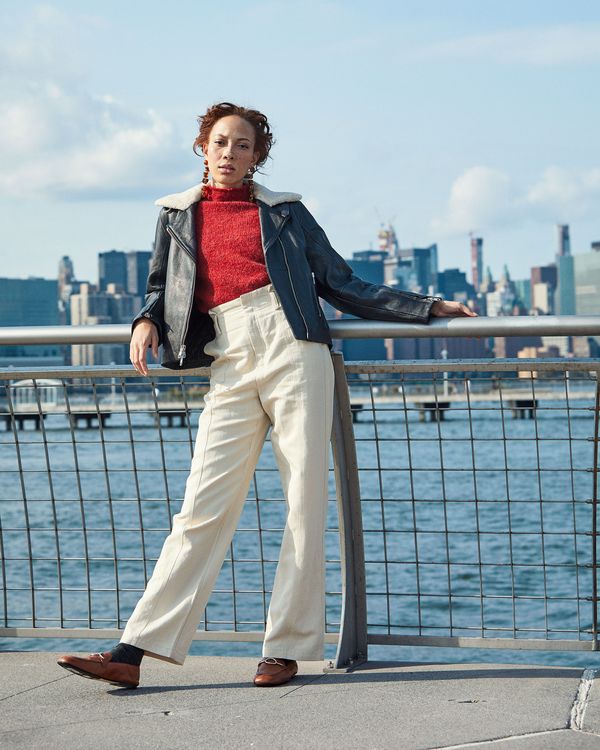 Few outfits scream "warm weather!" like a pair of white pants. Maybe it's partially because of the whole archaic "no white after labor day" thing, or because white feels cooler in the heat. It doesn't help that aside from a monochromatic winter white look, it can be hard to style white jeans into colder months. But it can be done, with the help of some shearling.
A black leather jacket with a white shearling collar helps fold white into the outfit and make it look less out of place. Add a textured sweater in a bright color and a pair of dangly earrings for a bit of fun. Finish the look off with fall-appropriate loafers and socks. Cool, cozy, and different from the sea of blue jeans.
That's A Good Look is a new discovery platform from the Cut featuring impressive women with impressive style. While each product featured is independently selected, That's a Good Look may include paid promotion or additional compensation from our partners.