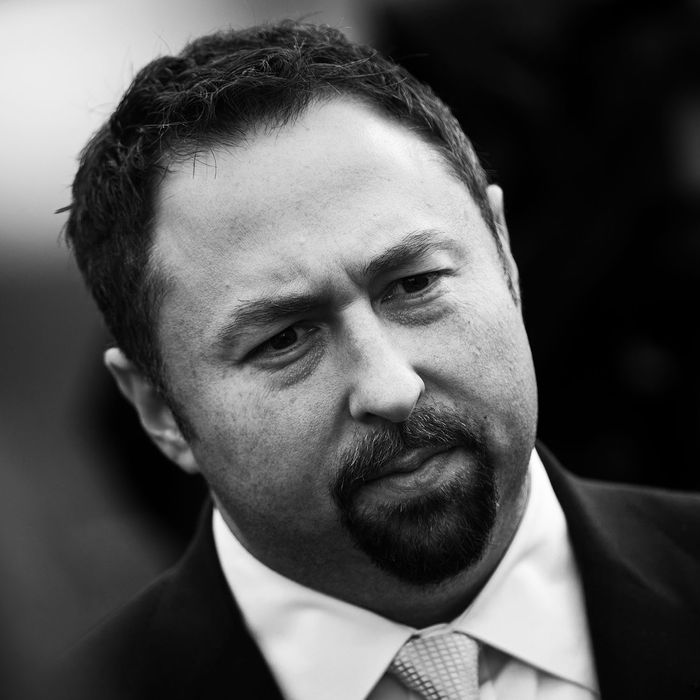 Jason Miller.
Photo: Drew Angerer/Getty Images
Ex-Trump campaign aide Jason Miller has added Will Menaker, a co-host of leftist comedy podcast Chapo Trap House, to a $100 million defamation lawsuit for calling him a "rat face baby killer" on Twitter, the Daily Beast reports.
On Monday, Miller filed a lawsuit against Splinter editor Katherine Krueger over her report based on court documents from Miller's custody battle with former Trump transition adviser A.J. Delgado, with whom he had an extramarital affair during the 2016 presidential campaign. Per the filings, Miller allegedly had an affair with a woman he met at an Orlando strip club before he started his relationship with Delgado; the suit says this woman claims Miller hid and abortion pill in her smoothie after she told him she was pregnant. As a result, the woman alleged that the pill terminated her pregnancy and made her critically ill. Miller claims that Splinter colluded with Delgado to plant a fake story.
"This case is a terrifying example of how people can use false accusations of violence against women to destroy someone's life," the lawsuit reads.
Following news of Miller's lawsuit, Menaker, who is dating Krueger, tweeted, "rat faced baby killer and Trump PR homunculus, Jason Miller, is suing my girlfriend for $100 million, cool!" On Thursday, with the help of the attorneys who killed Gawker, Miller added Menaker to the suit.
Miller is seeking unspecified damages for "Menaker's misconduct." The suit says Miller "seeks against those who ruined his life, branded him a criminal, and made him and his family social pariahs by broadcasting lies to millions of people on the Internet."