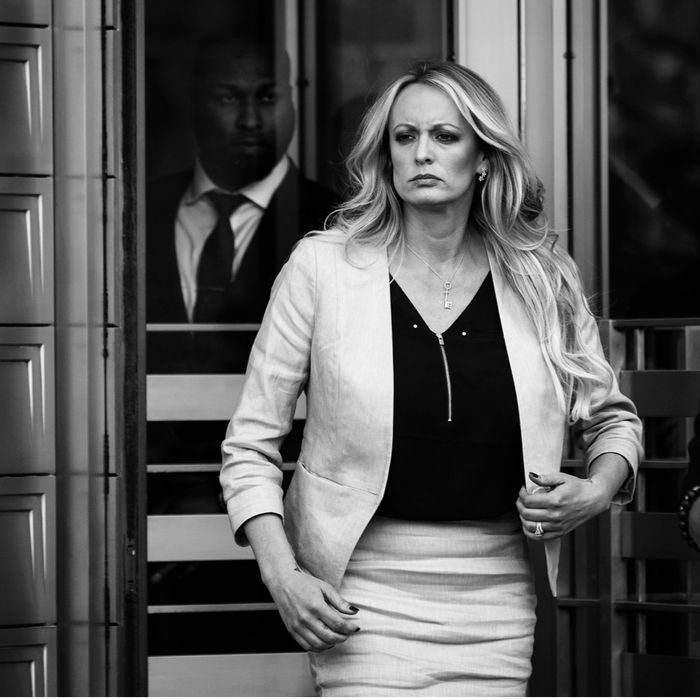 Stormy Daniels.
Photo: Drew Angerer/Getty Images
A federal judge in Los Angeles dismissed Stormy Daniels's defamation suit against President Trump in a limited ruling on Monday, according to NBC News. Her lawsuit was based on a tweet sent by Trump that asserted Daniels purposely misled the media and authorities.
Daniels worked with a sketch artist to deliver a sketch of the man she claims threatened her in relation to the affair she had with the president. Allegedly, a man approached her in the parking lot in 2011, telling her to keep quiet about the affair.
"A sketch years later about a nonexistent man. A total con job, playing the Fake News Media for Fools (but they know it)," Trump tweeted in April 2018.
U.S. District Court judge James Otero filed the ruling, and declared that the tweet was protected under the first amendment. "The First Amendment protects this type of rhetorical statement," he wrote. Michael Avenatti, who represents Daniels, tweeted that the ruling — which they plan on appealing — will not affect the rest of her lawsuit against the president and his former lawyer, Michael Cohen.
Avenatti continued, sharing images of the appeal he admitted to the ninth circuit court. "Here is the Notice of Appeal we just filed with the Ninth Circuit relating to the defamation claim against Trump," he wrote on Twitter. "His record before the Ninth Circuit has been anything but good."