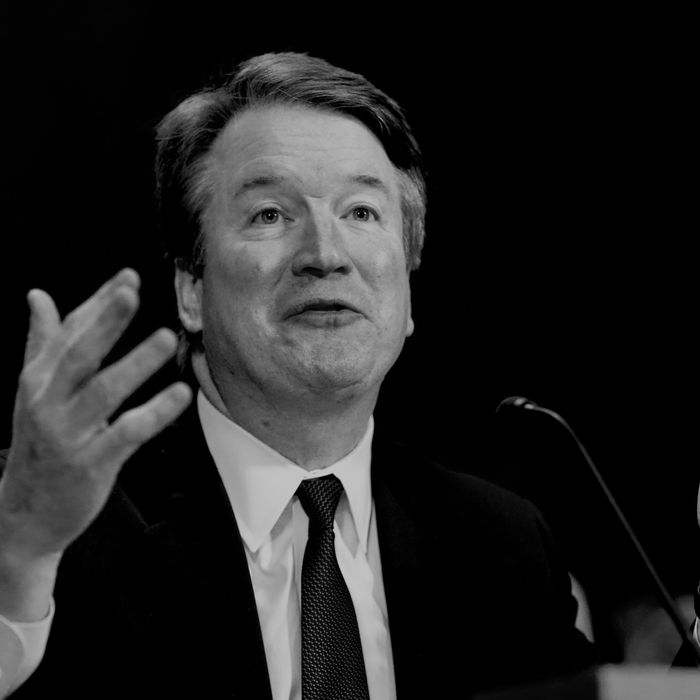 Brett Kavanaugh.
Photo: MICHAEL REYNOLDS/Getty Images
The dean of Harvard Law School, John F. Manning, confirmed in an email obtained by HuffPost that Supreme Court nominee Brett Kavanaugh will not be teaching his previously slated spring 2019 class. Kavanaugh has been teaching the course, which is called "The Supreme Court Since 2005," since 2009.
"Today, Judge Kavanaugh indicated that he can no longer commit to teaching his course in January Term 2019," the email to students read. "So the course will not be offered."
No additional details were given to the students, and HuffPost reports that the faculty page for Brett Kavanaugh has been taken down and redirects to the general faculty page.
It is unclear if the cancellation of Kavanaugh's class has to do with his Supreme Court nomination or the investigations into allegations of sexual assault and misconduct made against him by three women. Kavanaugh has denied all allegations, and the FBI is currently investigating the claims. The Senate reportedly will hold a floor vote on Kavanaugh's confirmation on Friday.