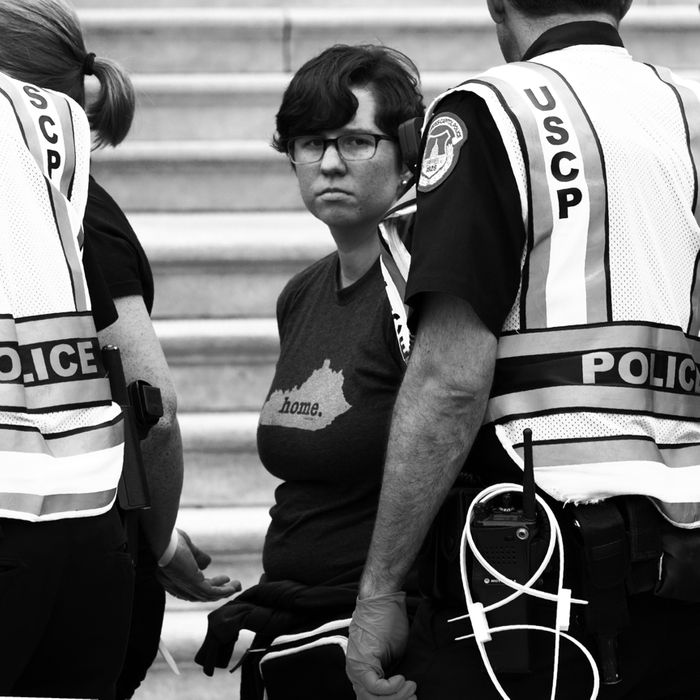 Brett Kavanaugh Protestor.
Photo: JOSE LUIS MAGANA/AFP/Getty Images
While women screamed in the Senate gallery to protest the Supreme Court confirmation of Brett Kavanaugh, who has been accused of sexual assault or misconduct by three women, Fox News contributor Todd Starnes tweeted that the protesters are animals who should be tasered handcuffed and dragged out of the building.
The screams of the women interrupted Vice-President Mike Pence presiding over the senators' votes. He repeatedly called for order, but was often drowned out by a woman yelling "shame!" Mass arrests did take place at the capital on Saturday, and many women were taken to jail as the result of their protesting.
Starnes also wrote that Capitol police should "stand their grounds at any cost" and that "only animals would defend the killing of unborn babies." After the Senate officially voted to confirm Brett Kavanaugh, Starnes ended his commentary. "Now — back to college football. #JusticeKavanaugh #Trump #winning."