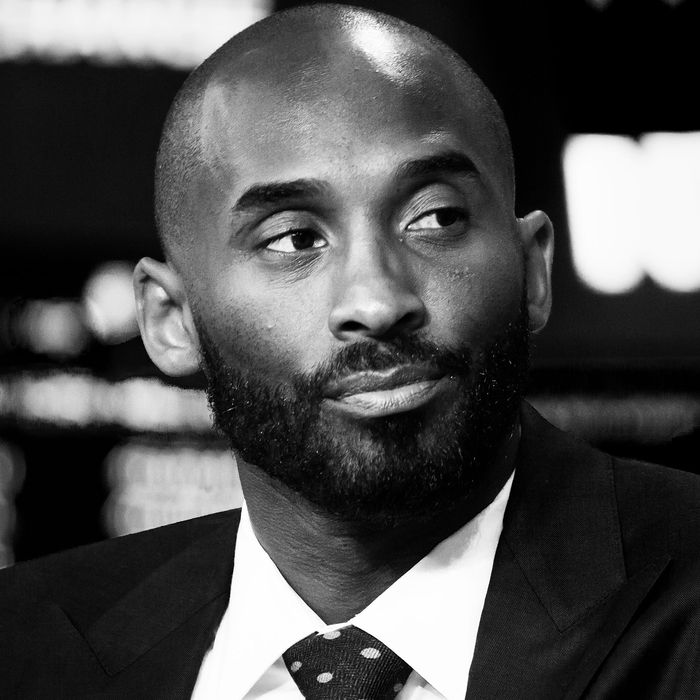 Kobe Bryant.
Photo: Michael Nagle/Bloomberg via Getty Images
Last March, famed basketball player Kobe Bryant brought home an Academy Award for his animated short film Dear Basketball. Thousands soon signed an online petition to revoke the Oscar, citing a woman's allegation that Bryant raped her in 2003. While he kept the award, another petition — this one on Change.org — has since circulated, demanding the Animation Is Film Festival to drop Bryant from its jury. On Wednesday, the Washington Post reports, he was removed.
"I was honored to have been originally invited by Animation is Film to serve on the 2018 Jury, and am disappointed to no longer serve in that capacity," Bryant said in a statement to Variety, a sponsor of the animation festival, which will be held this weekend in Los Angeles. "This decision further motivates me and my commitment to building a studio that focuses on diversity and inclusion in storytelling for the animation industry."
The petition, signed by 140 members women and allies of the animation community, stated that having Bryant on the jury would set "a precedent of lenience for sexual criminals and further undermines the visibility and respect that victims of harassment and assault deserve .… This is an urgent time to say NO to toxic and violent behavior against women."
Bryant was accused of raping a 19-year-old hotel employee in Colorado in 2003. The case was dropped when the accuser declined to testify; Bryant denied it, saying he believed the sex was consensual. A lawsuit was settled out of court and Bryant continued his career on the L.A. Lakers until retiring in 2016.
But the #MeToo movement has refocused the public's attention on the allegation, especially in light of Bryant's Oscar, which he received after the Academy kicked out Harvey Weinstein.