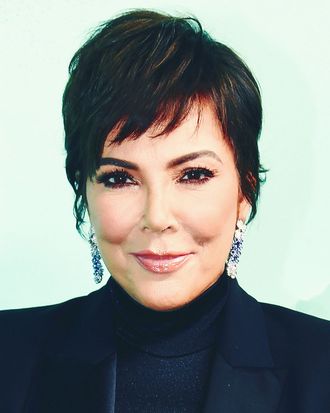 Kris Jenner.
Photo: Nicholas Hunt/Getty Images for Tiffany & Co.
Just because Kris Jenner birthed Kim Kardashian West doesn't mean that she understands everything about her — especially when it comes to her fashion sense.
In Friday's episode of The Ellen DeGeneres Show, the 62-year-old momager opened up about Kanye West's controversial White House visit, Kim and Kourtney's upsetting onscreen fight, and one of 2018's hottest fashion trends, which Kim popularized this season.
"What is the one fashion trend you don't understand?" DeGeneres asked Jenner, who responded, laughing, "The biker shorts that Kim wears!"
To Jenner's credit, wearing what are essentially skin-tight Bermuda shorts that are intended to squeeze your thighs while cycling or doing anything at all aerobic, and calling it Fashion, is a little weird — though not unprecedented. Perhaps Jenner would find useful a guide to pulling off the trend.