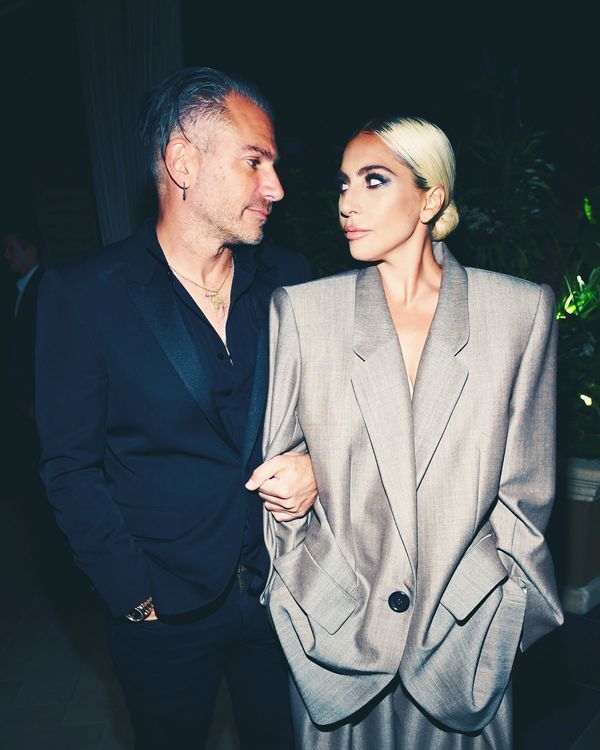 Photo: Kevin Mazur/Getty Images
Someone just wants to take another look at Lady Gaga, and it's not Bradley Cooper. It's Christian Carino, a Hollywood agent and her boyfriend of two years — and now, Gaga's fiancé. At Elle's 25th Annual Women in Hollywood Celebration in Los Angeles on Monday, she thanked "my fiancé Christian" during her speech, alerting the world to their recent engagement.
According to People, industry insiders have suspected that the couple has been engaged for some time, though none had commented on it. One source said, "Christian is a good, grounding force and understands her career. She's in a great place now."
Back in August 2017, Gaga spoke about her relationship with "Page Six" mid-tour. "When I went backstage, Christian was by the stairs making sure I was okay," she said. "The best part about being in love with someone is having them there to catch you if you fall." Cue single teardrop.