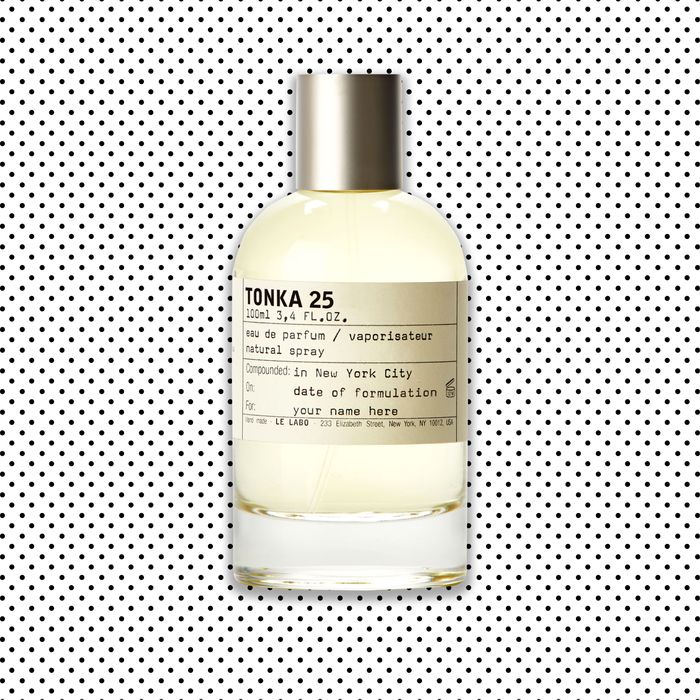 Photo: Courtesy of Le Labo
After three long years, cult-favorite fragrance brand Le Labo is blessing us with a brand-new scent, and its name is Tonka 25. "This one is dark," the release reads, though not dark like its leafy predecessor thé Noir 29 (the last new scent we saw from Le Labo, back in 2015). It's dark in more of a warm way, "as if the humid summer underwoods, their seeds and resins, were sprinkled with layers of musks and sweetened with drops of vanilla." Sounds slightly damp but extremely cozy, making this the perfect scent to pair with all your fall activities.
To get more technical, the main notes that shine through Tonka 25's 25 ingredients are orange flower, cedar atlas, styrax resins, musks, and, of course, tonka, which are the seeds of the Cumaru tree that is native to Central America (the more you know).
The eau de parfum will be available in stores on October 15 in a variety of sizes: 100 ml ($270), 50 ml ($184), and 15 ml ($80) sizes, and a baby 10 ml spray protected by a vintage, metal Le Labo travel tube ($158). Should you fall in love with Tonka 25 this month, rest assured that the scent will also be released as a perfume oil, liquid balm, shower gel, body lotion, and massage and bath oil in spring 2019.