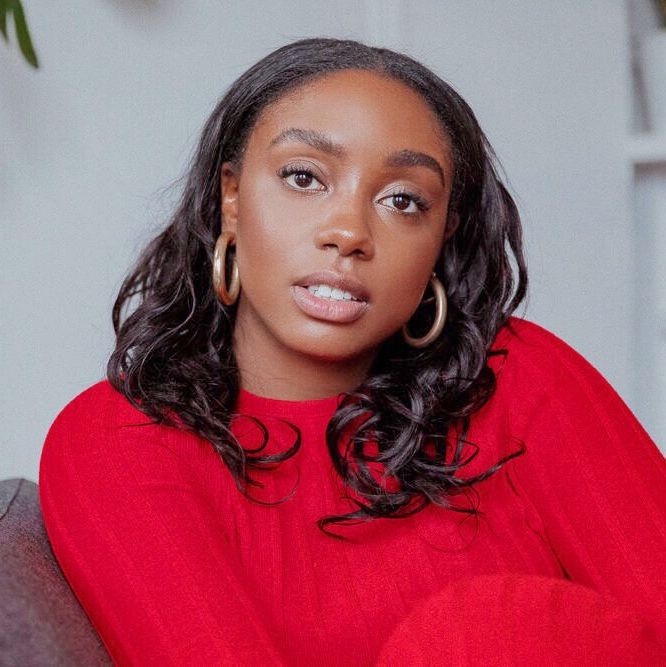 Lindsay Peoples Wagner.
Photo: Tom Newton
On Wednesday morning, it was announced that the Cut's very own Lindsay Peoples Wagner, who's worked as a fashion market editor here for the past three years, is the next editor-in-chief of Teen Vogue. She will replace Phillip Picardi, who recently left Condé Nast to become the next editor-in-chief of Out magazine. Her first day is October 18.
"Lindsay," I texted her in August, when I first learned of Picardi's departure. "Is it u?" And she laughed. She laughed! Lindsay has always played it cool, though, so we are not surprised by this news in the slightest. We are, however, extremely sad to see her go, but even happier to watch her soar.
During her time at the Cut, Lindsay has tackled major topics in fashion. Last season, she called out street style for its persistent focus on thin white women. And for our most recent fashion issue, she conducted over 100 interviews to shed light on what it's really like to be black and work in fashion. Her skin-care routine is also the stuff of legend. Not to mention her rotation of all-red outfits. And pies.
Below, we asked Lindsay to answer some pressing questions before she goes.
Okay, we have to ask: What did you wear for your interview with Anna Wintour? (Obviously, it worked.)
Floral Prada! My second choice was Sies Marjan but my gut told me: No, Lindsay, chill out.
What was your reaction when you heard you got the job?
I was honestly really shocked! I've interned at Teen Vogue, and it was my first job right out of college, so I had dreamed of one day working there again. But I never thought in a million years I'd be the youngest black editor-in-chief at Teen Vogue.
How many text messages did you get yesterday?
My phone died twice because I wouldn't stop getting messages! Upward of 200 text messages by noon.
Where are you going to eat lunch now?
Wow, great question. I'm not sure! I usually eat a boring lunch because I can't concentrate and would get sleepy if I ate what I really wanted, which would be soul food.
How does it feel to be the boss?
Exciting, but I also am looking forward to empowering so many amazing voices that Teen Vogue already has.
Can we have your Idris Elba body pillow?
To be clear: I have a Michael B. Jordan and an Idris Elba pillow. And yes, you can have both.