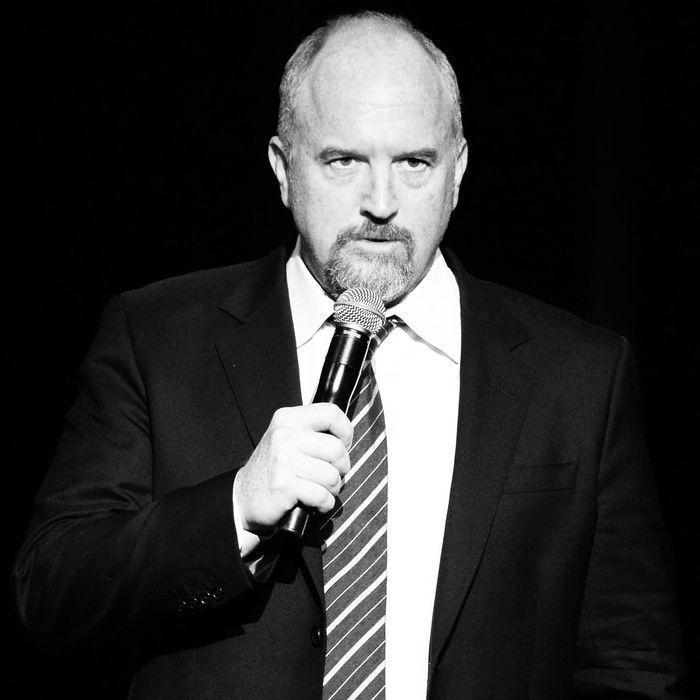 Louis C.K.
Photo: Kevin Mazur Photography/2016 Getty Images
Louis C.K.'s grand return to comedy is in full swing; following two mostly well-received sets at the Comedy Cellar, the comedian, who was accused of sexual misconduct last November (including masturbating in front of several women) has begun joking about his "weird year" in the wake of the allegations. He reportedly told his audience at the West Side Comedy Club last week, "I lost $35 million in an hour."
According to a report by LaughSpin, C.K. opened the show by saying "It's been a weird year," and repeatedly said he's been to "hell and back." At one point, he joked about meeting Hitler while in hell.
This is the first time C.K. has addressed the sexual misconduct allegations in a comedy set, ever since returning to the stage at the Comedy Cellar to perform stand-up in late August. At a recent performance at Caroline's, C.K. reportedly alluded to the allegations; in the show's opening, he said, "Good to be here even though some of you might not like me," one comedian told LaughSpin. "All he said was he 'took time off because … it's good to take time off," the source said.
Like his audiences at other recent shows, the crowd at West Side Comedy Club was extremely forgiving. "He said he's been to hell and back," one audience member told LaughSpin. The show's host, AMarie Castillo, said C.K. "was so genuine and reflected on how weird his year was," and that he "tried out some new dark and dirty material." She even tweeted that bringing up C.K. was one of her "top 5 moments on stage."
When asked on Twitter how the performance went, Castillo tweeted "great." She told LaughSpin, "Sounds to me he is owning up, acknowledging, and trying to figure it out."
Stay tuned for more stand-up shows to see whether C.K. indeed figures it all out. Meanwhile, watch Better Things.