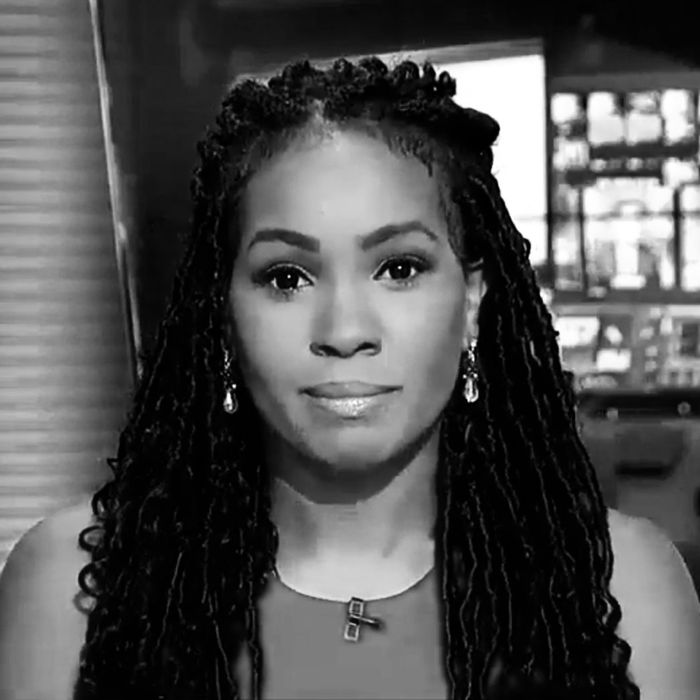 Rochelle Ritchie.
Photo: FoxNews/Rochelle Ritchie/Youtube
A now-suspended Twitter account that appears to belong to Cesar Sayoc Jr. — who was arrested earlier today on suspicion of mailing bombs to several prominent Democratic politicians, as well as CNN's New York headquarters — previously sent graphic threats to a political commentator. When she tried to report the offending tweets, Twitter said they did not violate its terms of service, but later claimed they were abusive following public outcry.
After authorities released Sayoc's name, Rochelle Ritchie, a political commentator and former congressional press secretary, tweeted that she had tried to report an account under that name earlier this month, after it sent her threatening messages and menacing images after one of her appearances on Fox News. In the same tweet, she attached the response she got from Twitter on October 11, which reads, "There was no violation of the Twitter Rules against abusive behavior."
"Hey @Twitter remember when I reported the guy who was making threats towards me after my appearance on @FoxNews and you guys sent back a bs response about how you didn't find it that serious," she tweeted. "Well guess what it's the guy who has been sending #bombs to high profile politicians!!!!"
One of the tweets read, "We have nice silent Air boat ride for u here on our land Everglades Swamp .We will see you 4 sure.Hug your loved ones real close every time you leave you home." Another — which contains disturbing images — included a photograph that appears to be taken from Ritchie's Instagram, as well as images of alligators and a half-consumed human body.
A cursory search of the accused Twitter account shows Ritchie wasn't the only person this account had threatened, though the majority of its threatening tweets are targeted at public figures with much bigger followings, including Jim Carrey and prominent Democratic politicians. On several occasions, he tweeted threats at former vice-president Joe Biden, along with Google Earth images of his home. He also presumably intended to tweet at Representative Maxine Waters, though he tagged the wrong Twitter account. Both politicians received pipe bombs in the mail.
Ritchie has not yet responded to the Cut's request for comment. In a statement to Elle, a Twitter spokesperson said, "This is an ongoing law enforcement investigation. We do not have a comment."
Update, 6:45 p.m.: Friday evening, following backlash, Ritchie tweeted a screenshot of a message she received from Twitter, asking her to "disregard [their] last reply as it was sent in error."
"Just received from @Twitter oh so it was an error," Ritchie tweeted. "Just stop!"