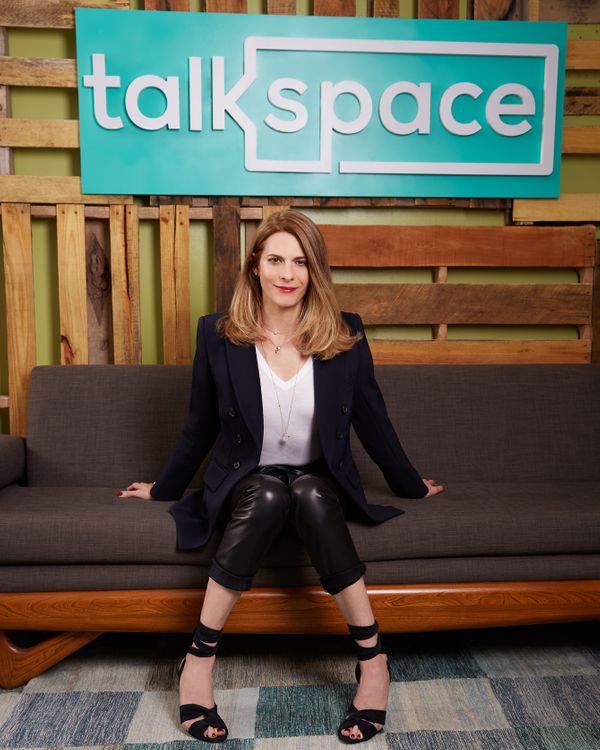 Roni Frank, co-founder of online and mobile therapy company Talkspace
Photo: Jena Cumbo
So, you've finally made the decision you're ready for therapy. All you have to do is run a quick online search for a highly-rated practice, get penciled in at your earliest convenience, and you're good to go, right? Well, not so much.
The reasons why people aren't in counseling when they'd like to be are numbered — but the sky-high costs per session, stigma around mental-health issues, and inaccessibility, in particular, were the barriers Roni Frank wanted to break down with Talkspace. With her husband, Oren, she co-founded the online therapy company (which connects its users to a licensed professional within 24 hours via text messaging or video chat sessions) after discovering these blockades while studying to be a therapist herself.
We talked to the entrepreneur and mother of two daughters, whose role now includes overseeing a network of over 3,000 therapists, about why she felt compelled to bring therapy to the online space, her experiences as a woman in a leadership role, as well as her career philosophy and office style notes — featuring effortlessly cool workwear pieces from Veronica Beard's resort collection. Read on for the details.
What inspired you to bring therapy — traditionally an in-person face-to-face interaction — to the tech space?
When you start a company, an innovative start-up, you want to solve a problem. The problem is millions of people in need have no access to mental healthcare. More specifically, 70 percent of people who are diagnosed with mental health issues, have no access. In order to solve this, we need to understand why they don't have access, and how to build [an online] platform that basically removes those barriers.
Can you talk a little more about these barriers?
The biggest barrier is cost. This is not surprising at all. We all know traditional therapy is very expensive. The average cost of a session in the U.S. is about $150, and that's a price point that most people cannot afford. The second barrier is stigma. There is still a lot of shame associated with mental health issues, which may prevent many people from seeking treatment. Last but not least, it's not an immediate service. It's hard to find good therapists in the first place, and after you do find one, you need call them, find the next available appointment, and make it to the office — this process could take about a month, but then it could already be too late when you're anxious and overwhelmed and experiencing pain. Talkspace's mission is to democratize mental healthcare by removing these main barriers: cost, stigma, and access. And our modality that we've built removes those barriers very selectively.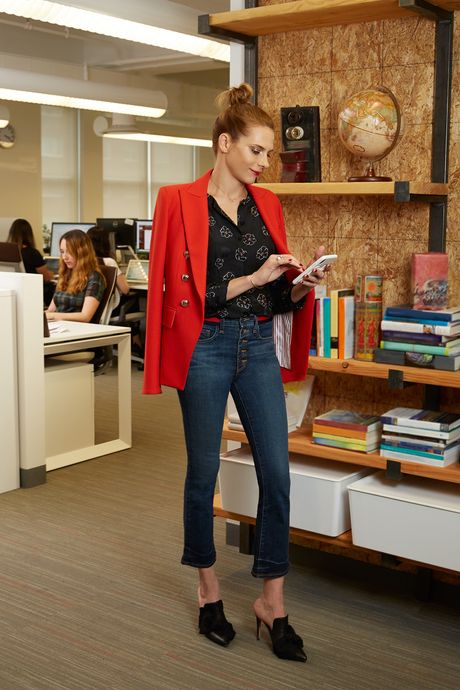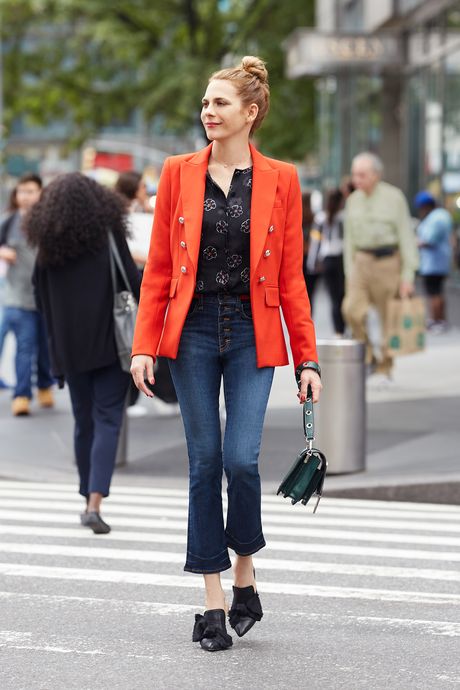 What kinds of challenges have you faced as a woman in a leadership position?
As a senior co-founder of a tech start-up, I'm working in a very male-dominated industry, and most of the founders are men. So that means, unfortunately, women need to work harder to establish credibility. On the other hand, there's also very interesting research that shows that start-ups with women in leadership roles have more chances to grow and succeed. So, as a woman, I took the opportunity to empower and mentor other women. I do find women to be more collaborative and supportive, as well as natural team players — which is so critical for the success of any company.
Personally, I've always tried to stay authentic to myself, rather than act in a more masculine way, if you will. I really believe that, as a woman, I have my own advantages and I bring something unique to the table. I've always tried to stick to my own qualities because I really believe that the support and the nurturing environment would be very valuable to the company.
How does personal style play into your workday?
For me, dressing up and, I would say even style, is part of self-care, because it's an act of investing in myself in the way I look and in the way I feel. You know how when you're put together and you feel that you look kind of polished? It allows you to feel more confident and more empowered, and more capable, even. Which, of course, is helpful for me in my career — so I do think fashion has a lot of benefits to your well-being.
You're wearing Veronica Beard in these photos. Which of their pieces are you most looking forward to wearing this season?
I love that these styles are clearly made for real, working multi-tasking women. I'm most drawn to the Dickey Jacket, because honestly, I feel empowered wearing it — it's like a statement piece that you wear and look polished. It's so versatile, and I can wear it with anything else — with jeans or leather pants, especially. I think it's one of those pieces that will work for so many women and make them feel so good about themselves.
What's next for Talkspace?
Our mission is to open access to mental healthcare to every person in need. Right now, the focus is America — we want to go beyond that, all over the world.
This is paid content produced for an advertiser by New York Stories. The editorial staff of The Cut did not play a role in its creation.