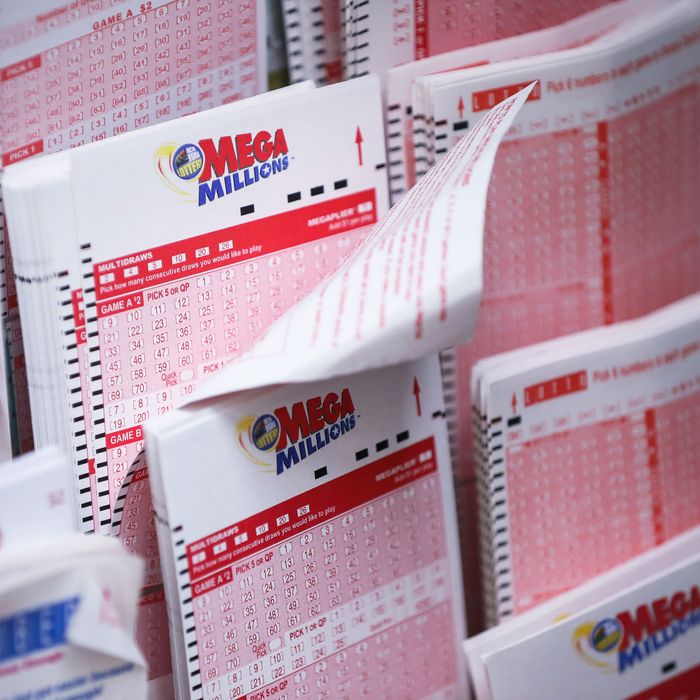 Photo: Drew Angerer/Getty Images
The six winning Mega Millions lottery numbers were drawn on Tuesday night. They are 5, 28, 62, 65, 70, and a Mega Ball 5.
Tuesday's $1.537 billion Mega Millions jackpot is the second biggest in the country's history, falling just short of January 2016's $1.586 billion Powerball winnings. In 2016, however, the prize money was split between three winning tickets, whereas this year, only one winning ticket was sold. Nice.
If this newly minted billionaire chooses to take their one-time cash option, CNN explains, they will receive a lump sum of $878 million, which is still a tremendous amount of money, but also less that $1.537 BILLION. If, on the other hand, they choose to receive their winnings paid in annuities over 29 years, they will receive the full amount.
So, who is the winner? Here's everything we know.
They live in South Carolina
According to Mega Millions officials, who presumably all look exactly like the Monopoly Man, the winning ticket was purchased in South Carolina, but they will not say exactly when or where. Because South Carolina is one of several states that allows lottery winners to remain anonymous, we may never learn who the winner is, unless we manage to figure it out by process of elimination.
After investigating, I came up with a list of some people who did not win.
Me
I didn't buy a ticket, nor do I live in South Carolina, so this is predictable, but nonetheless disappointing.
My colleague Lisa
Senior writer Lisa Ryan also did not buy a ticket, but she lived in South Carolina for many years, so I figured her odds were better than mine. Unfortunately, she informed me that she had not won either.
Hm. With that, I'm out of ideas. If you are the Mega Millions winner, congratulations. And if you, like me and my colleague Lisa, are not the Mega Millions winner, I'm sorry. Better luck next time.