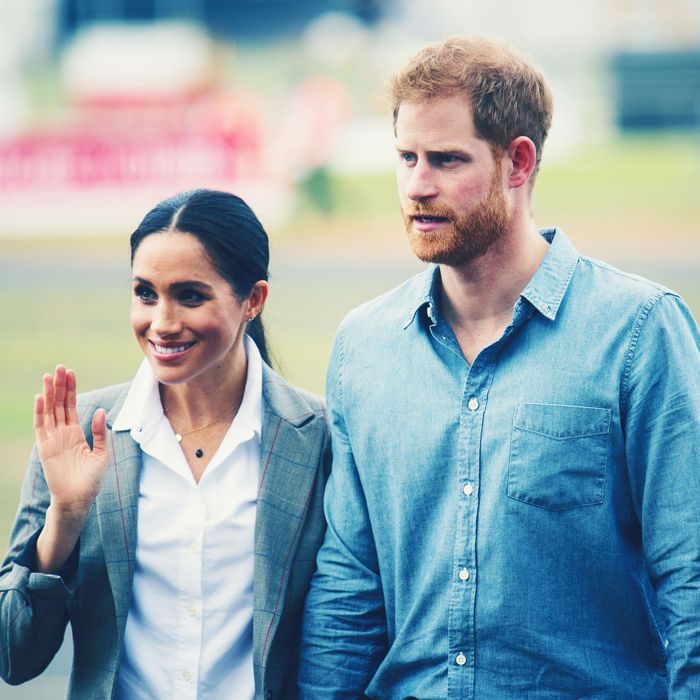 Meghan Markle and Prince Harry.
Photo: Dominic Lipinski/Getty Images
Just days after announcing there's a royal baby on the way, Meghan Markle and Prince Harry are already contemplating where they want to raise their children (plural!), and it's nowhere near the city.
Per a "palace source," the Duke and Duchess of Sussex would prefer their children have a countryside upbringing — more specifically, they want their kids to grow up in their $5.4 million home in the Cotswolds, approximately two hours northwest of London, where they couple likes to spend weekends.
"No one bothers them there," the source told Us Weekly. "They're excited to raise children in the country."
Even before their big May wedding, Meghan and Prince Harry were reportedly talking about wanting to pop out babies, pretty much as soon as possible. While we don't yet know Meghan's due date for the Duke and Duchess's first royal baby, Kensington Palace announced that Meghan is due is spring 2019, meaning she's probably out of her first trimester.