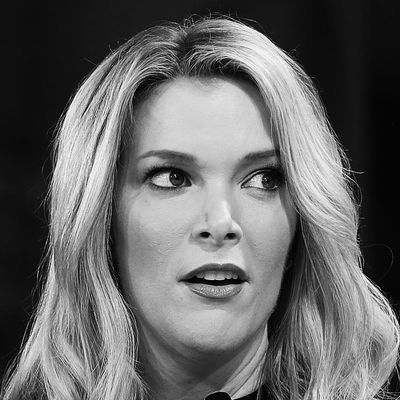 Megyn Kelly.
Photo: Phillip Faraone/Getty Images for Fortune
NBC host Megyn Kelly said on her program on Tuesday morning that when she was young, dressing up in blackface for Halloween "was okay, as long as you were dressing up as like a character."
She prefaced that comment with, "But what is racist?" Social-media users were quick to respond: blackface. White people dressing in blackface under any circumstance is racist, then and now. Soon, Megyn Kelly's name began trending on Twitter.
"I cannot believe the ignorance on this in 2018. You are on national television. You have a responsibility to educate yourself on social issues," Padma Lakshmi wrote on Twitter. Others called her comments "utter ignorance" and "white privilege and it's embarrassing."
After several hours of backlash to her comments, Kelly issued a note to her colleagues, which was obtained by a BuzzFeed reporter, in which she said sorry for her comments. The anchor — who once spent an Fox News segments arguing that Santa Claus had to be a white man — wrote that "listening carefully to other points of view, including from my friends and colleagues, is leading me to rethink my own views" and acknowledged that "the history of blackface in our culture is abhorrent; the wounds too deep."
She then noted that she has "never been a 'pc' person," before continuing, "I do understand that we need to be more sensitive in this day and age. This is a time for more understanding, love, sensitivity, and honor, and I want to be a part of that."