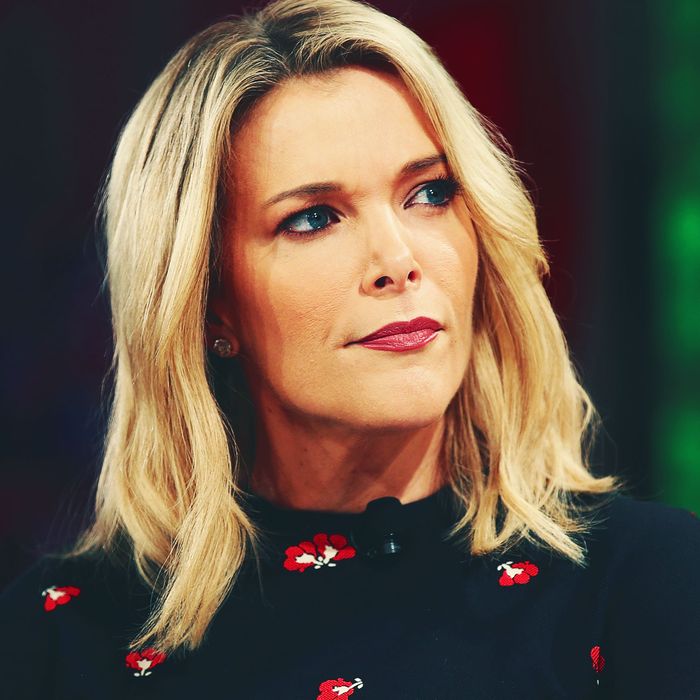 Megyn Kelly.
Photo: Phillip Faraone/Getty Images for Fortune
Amid intense backlash over her defense of blackface, Megyn Kelly will not be appearing on her hour of Today on Thursday or Friday — and it's unclear whether she'll ever be back on the NBC program.
CNN's Brian Stelter reports the former Fox News host's departure from Megyn Kelly Today "appears to be imminent," as she will be sitting out of recording her program for at least the rest of the week. (Her Friday episodes are usually pre-taped.) According to Stelter's sources, Kelly is not expected to return after this week as well. Per CNN:
Another source said that Kelly's show will be ending, but negotiations about the end date and other details are still underway.




One key question: Whether she will stay with NBC News in some other role. She is scheduled to participate in the network's midterm election night coverage in two weeks.
The news of Kelly's absence from her program follows the remarks she made on her Megyn Kelly Today on Tuesday. She asked "What is racist?" about a white person wearing blackface for Halloween, and proceeded to defend the practice. Her comments were met with immediate ire online and from her NBC colleagues. She issued an email apology that day — saying that she's never been a "PC" person — and her Today co-stars Al Roker and Craig Melvin took her to task on Wednesday morning, calling her comments "ignorant" and saying she "owes a bigger apology to folks of color around the country." Kelly then apologized on-air during her 9 a.m. hour.
By Wednesday evening, however, news broke that NBC News chairman Andy Lack had "condemned" her comments in a company-wide meeting on Wednesday, and that he praised Roker and Melvin for speaking out against her remarks. "There is no place on our air or in this workplace for them," he said of Kelly's comments. "Very unfortunate." Later that night, The Hollywood Reporter broke the news that Kelly's show would likely wind down by the end of the season, and the cast of House of Cards pulled out of an appearance on her program.