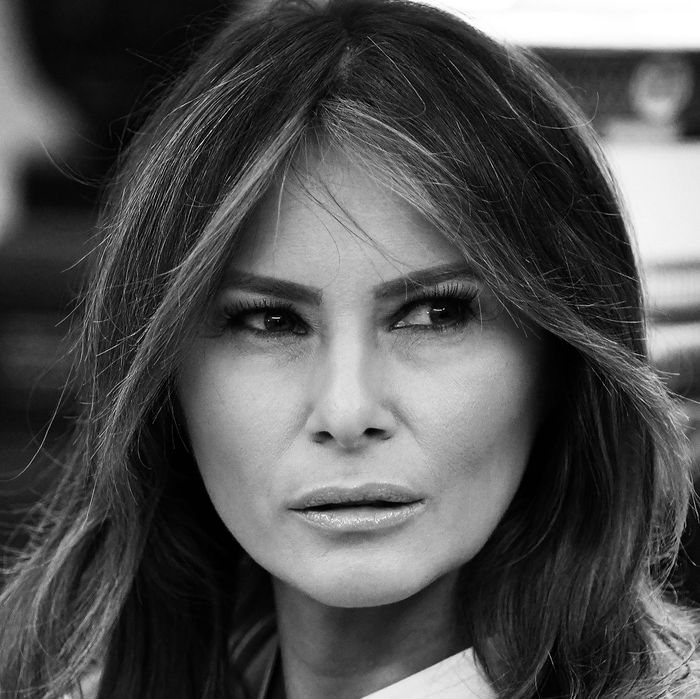 Melania Trump.
Photo: Pool/Olivier Douliery/Getty Images
In an interview with ABC News filmed earlier this month during her tour of Africa, First Lady Melania Trump briefly removed her pith helmet to discuss her marriage. How do you think she feels about it?
Asked by Chief National Affairs Correspondent Tom Llamas about the rumors of her husband's infidelity — including claims by adult-film star Stormy Daniels that she and Donald Trump had an affair in 2006 which he and his lawyers then tried to pay her to keep quiet about — Melania responded, "I'm a mother and a First Lady, and I have much more important things to think about and to do."
The First Lady also denied she had ever discussed Daniels's allegations (which Trump denies) with Rudy Giuliani, the president's current personal lawyer, who said in June that Melania "believes her husband, and she knows it's untrue."
"I never talked to Mr. Giuliani," she said. Asked why Giuliani said she had, she answered, "I don't know. You need to ask him."
Llamas then asked if the First Lady loved her husband, to which she replied, "Yes, we are fine."
That's amore.