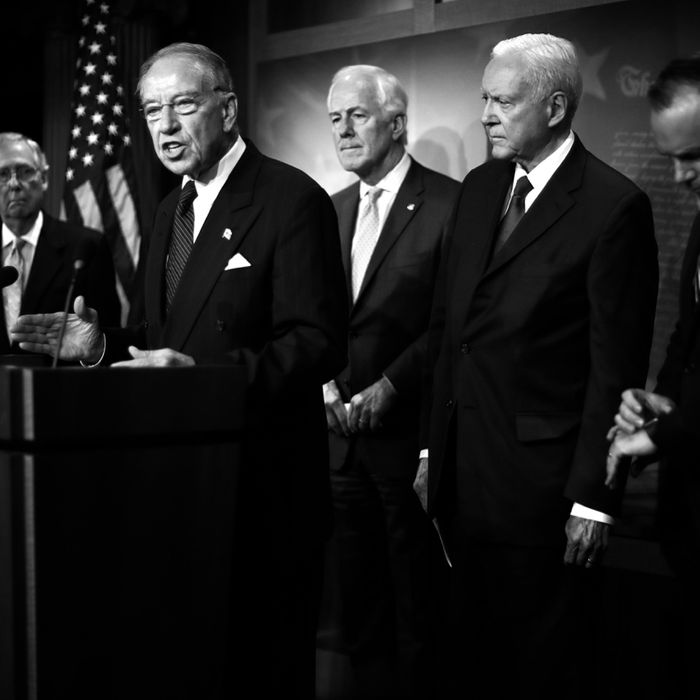 Senate Judiciary Committee Republicans.
Photo: Chip Somodevilla/Getty Images
Brett Kavanaugh's confirmation to the Supreme Court had women screaming, protesting, and organizing. What were men doing? Well naturally, it was beer o'clock for these guys.
Turns out men are guzzling beers in celebration of Kavanaugh's confirmation, which happened Saturday around 4 p.m. It's an apparent nod to his testimony, during which he talked about drinking multiple times and dimly said in front of the Senate Judiciary Committee, "I like beer."
Using the hashtag #BeersForBrett, men posted photos of themselves holding cans and bottles. They seemed to be cheering not only to Kavanaugh's confirmation, but the success of a man with a well documented history of atrocious drunken behavior.
Here are some of those #BeersForBrett posts, to keep track of which men to avoid.