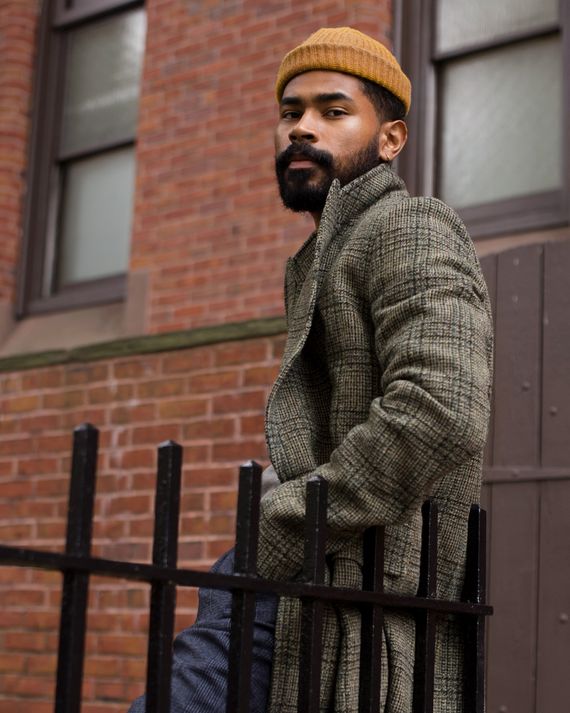 When it comes to dressing well, a common learning curve is the transition from accumulating flashy, fast-fashion buys to curating quality, staple pieces. Eventually, many of us learn to hunt for items that will earn their keep stylistically. Creative producer Taj Reed (who also dabbles as a photographer, on-camera talent, and podcaster) is familiar with this lesson. "I regularly edit my closet," he says, "so it's important to have some forever pieces to maintain consistency in my look." Overall, he says his style embodies a "contemporary timeless" approach, but he's open to taking risks in moderation.
For the foundational clothing that centers Reed's wardrobe, MR PORTER offers a stylish solution: The retailer's Mr P. label consists of "future classics inspired by well-dressed men, past and present." Seasonal capsules include sharp yet easy-to-wear essentials, designed with thoughtful cuts and details. "The attention to fabric and fit allows anyone to adopt these pieces into their own look," says Reed. Below, the multi-hyphenate shows off four future-proof looks that make the most of these closet MVPs.
The Mid-Casual Mix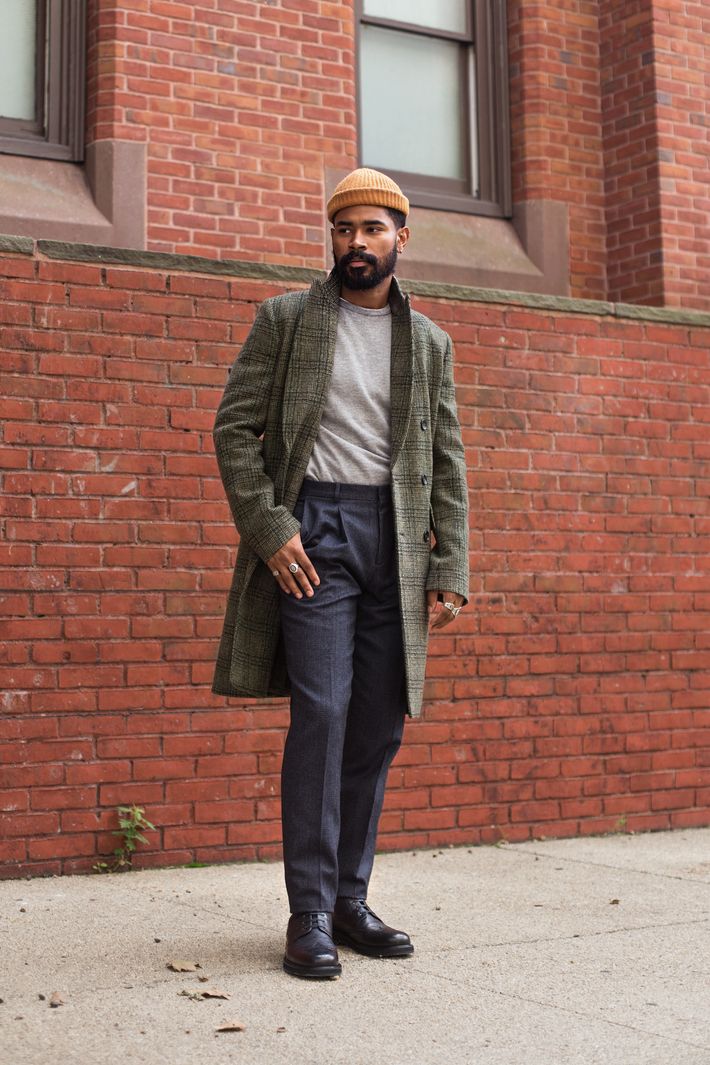 "Long coats have been en vogue since before Prohibition," says Reed. "They'll always look good and are versatile enough to work with different styles and trends." For that reason, he likes to make them the star of an outfit: "I like that this overcoat has a longer sleeve, giving it a more contemporary vibe. Pairing it with the leather brogue boot completes the look in a way that's sophisticated but still chic, because, you know, sometimes chic is necessary."
The Retro Fit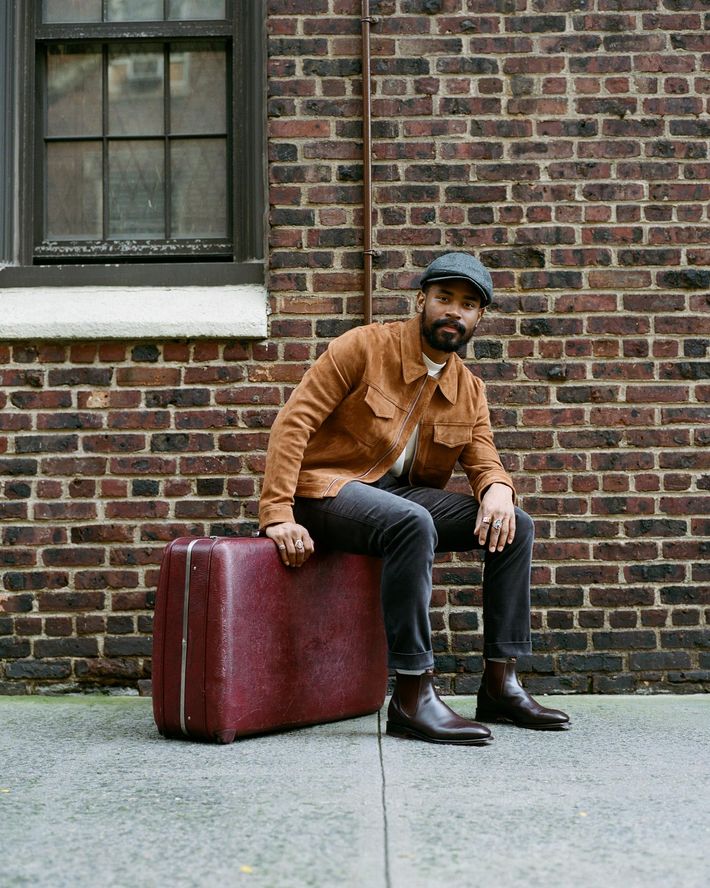 "Suede and corduroy were made to be worn together," says Reed. "I don't actually know that to be a fact, but the combo has never let me down." He adds: "Mixing really luxurious fabrics is a simple way to elevate a color-blocked look, and this suede Western jacket is pure butter." Acknowledging the mix of references and accessories shown here, he says it's important, when considering personal style, to prioritize self-expression over trends. "Be brazen in adding touches that are you, or you'll look like the archetypal flavor of the era."
The Anti-Suit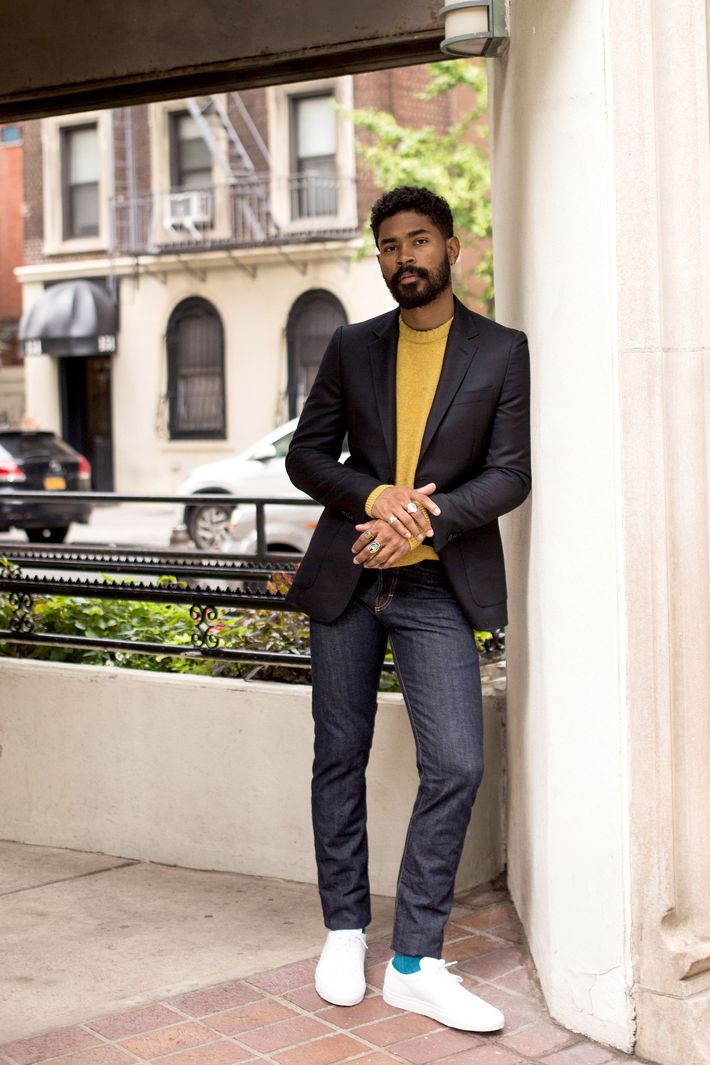 Reed says he's developed his style by absorbing diverse inspiration: "My observations are varied and largely unbiased, which has informed the eclectic way I dress." Fear of bright color, therefore, is a non-issue. "Pops of color can work really well around classic formulas, like jeans and a blazer," he says, referring to the golden sweater and teal socks that shine here. The unexpected brightness updates a straightforward — but still polished — look.
The New Canadian Tux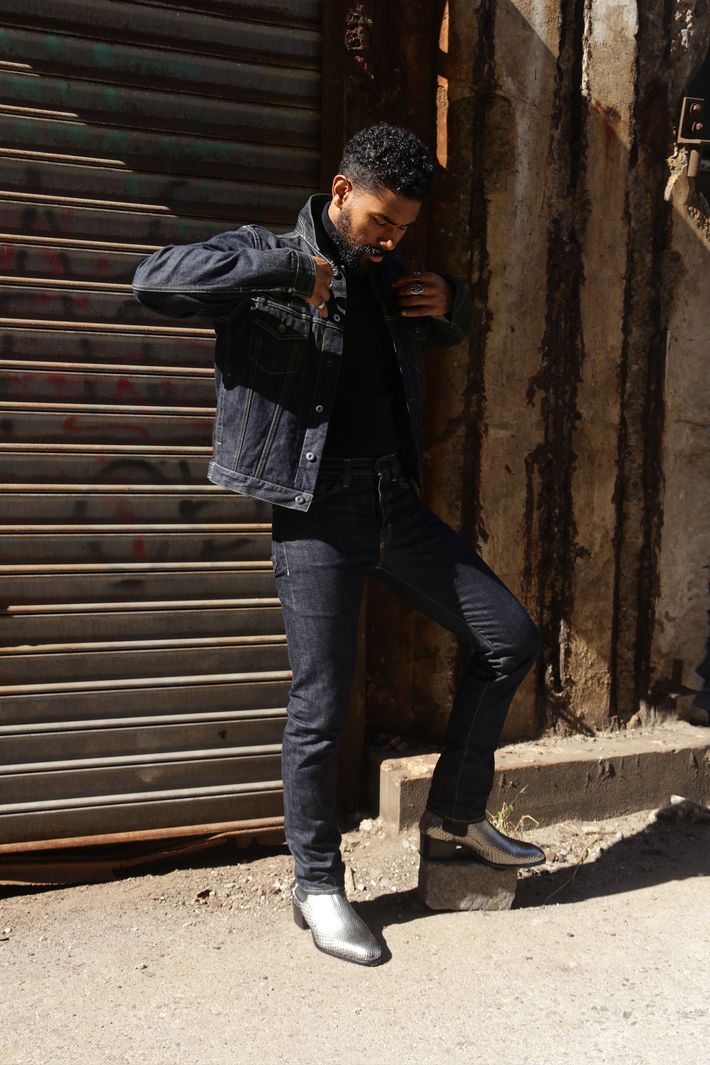 Reed says his look has matured from the accessory-heavy, boho-rocker phase of his early 20s, but he's still inclined toward an eccentric touch here and there — hence the silver python boots. Today, he thinks denim-on-denim is for everyone: "Pairing the look with a collared shirt or a sweater like this merino rollneck adds a layer of sophistication. I turned 30 this year, so that's suddenly important." As for assembling the "tux," he advises making sure the top and bottom are complementary, as with a traditional penguin suit.
This is paid content produced for an advertiser by New York Stories. The editorial staff of The Cut did not play a role in its creation.