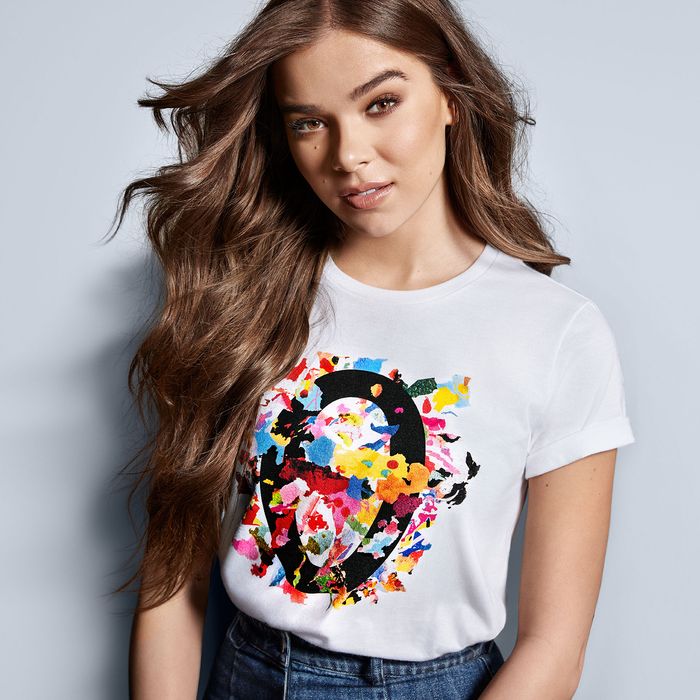 Hailee Steinfeld.
Photo: Courtesy of Michael Kors
For the fifth year of his Watch Hunger Stop campaign, Versace-enthusiast Michael Kors has enlisted the help of celebrities and artists to raise more money to fight world hunger. Hailee Steinfeld is joining the campaign along with Kate Hudson (who has been involved since 2015). The Watch Hunger Stop campaign supports the United Nation's World Food Program, which provides meals to school children in countries across the world, including Cambodia, Nicaragua, Uganda, and Mozambique.
The brand will also be selling a new T-shirt, now online, and donating 100 percent of the proceeds to the WFP. There's also a collection of watches, which has previously been sold for the Watch Hunger Stop campaign. For every shirt or watch sold, 100 meals will be donated.
That's not the only way to donate to the cause. You can also get involved via Snapchat (yes, really). If you snap using a geofilter available in any Michael Kors store in the U.S. or U.K., 25 meals will be donated to the WFP. An extra 100 meals will be donated if you snap a picture of you in your Watch Hunger Stop T-shirt. The shirt and watch are now on sale at Michael Kors's website.