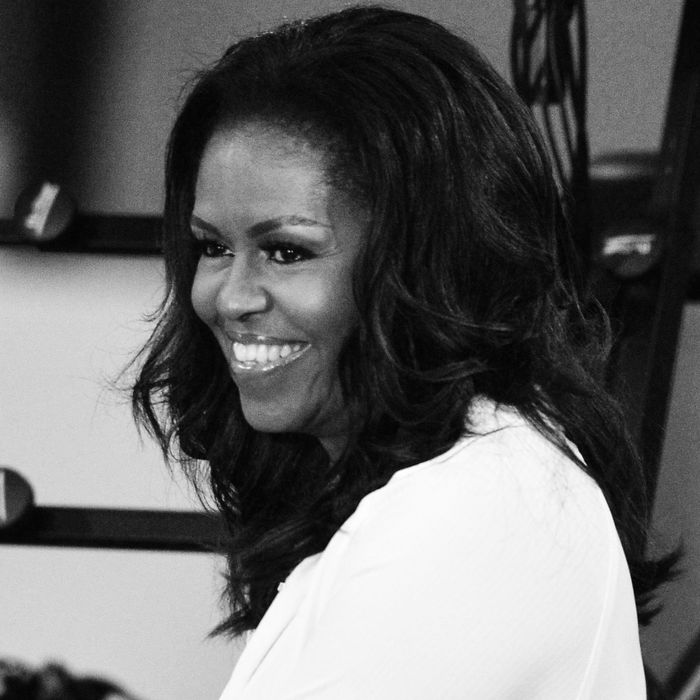 Michelle Obama.
Photo: Erik Pendzich/REX/Shutterstock
On Thursday — International Day of the Girl — Michelle Obama announced a new initiative to empower girls around the world through education. In an op-ed for CNN, the former First Lady writes that education has been proven to to help girls earn more later on and live healthier lives.
There are more than 98 million adolescent girls globally who are not in school at the moment, according to the op-ed. "The reasons for this are many, including scarce resources, early pregnancies, dangerous commutes, and threats of violence," Obama writes. "Equally pernicious is something they're taught from an early age — the belief that because they're girls, they're simply unworthy of an education."
Because of this, the Obama Foundation is launching the Global Girls Alliance, she writes. The new initiative will be "offering scholarships, launching mentorship programs, preparing girls to become entrepreneurs," and also reaching out to parents about ways they can help their daughters. The Alliance will also work with grassroots organizations and leaders already helping to increase girls's access to education globally, and it aims to help with their fundraising efforts as well.
"We're seeking to empower adolescent girls around the world through education, so that they can support their families, communities and countries," she writes. "The evidence is clear. Girls who attend secondary school earn higher salaries, have lower infant and maternal mortality rates, and are less likely to contract malaria and HIV. And studies have shown that educating girls isn't just good for the girls, it's good for all of us."