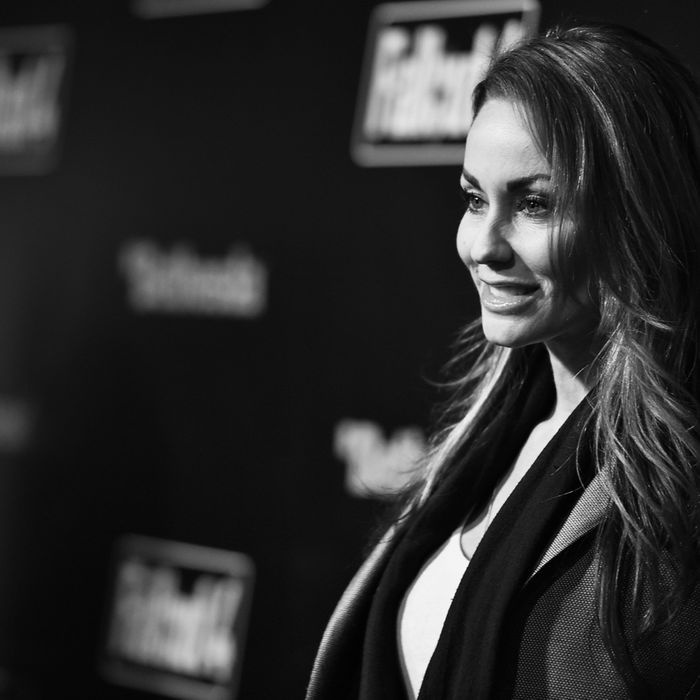 Photo: Mike Windle/2015 Getty Images
Melanie Marden, the model who played a naked version of Melania Trump in a short video T.I. posted to Twitter, says she has been receiving death threats since the video's release. According to The New York Post, she posted a photo to her Instagram addressing the "haters" and discussed some of the violent messages she received.
"I was hired (as an actress) not a stripper to portray Melania Trump," Marden wrote in her post. "It was a creative choice for me, and also an opportunity to empower women. I stand firmly in my decision to share all of myself in this role. I wanted to be brave, be fearless and for the first time in my life do a role that required nudity. The body is nothing to be ashamed of. In this time where women are finally speaking up about being victimized I felt good about being a strong enough woman to portray a nude First Lady."
Marden wrote that she was "proud of herself" for choosing to be brave and take the role. She also compared her role as Melania in the clip to Alec Baldwin's role on Saturday Night Live playing the president. During the video, before she takes off her clothes, she simply wears a version of Melania's "Don't Care" jacket. She also said that the people send her hurtful messages are doing so from a point of pain.
"These are clearly deep wounds inside of you," she continued. "That have nothing to do with me. For that I am sad and wish you much healing."
Following the release of the video, Melania Trump's spokesperson demanded a boycott of T.I.'s music, including his upcoming album.