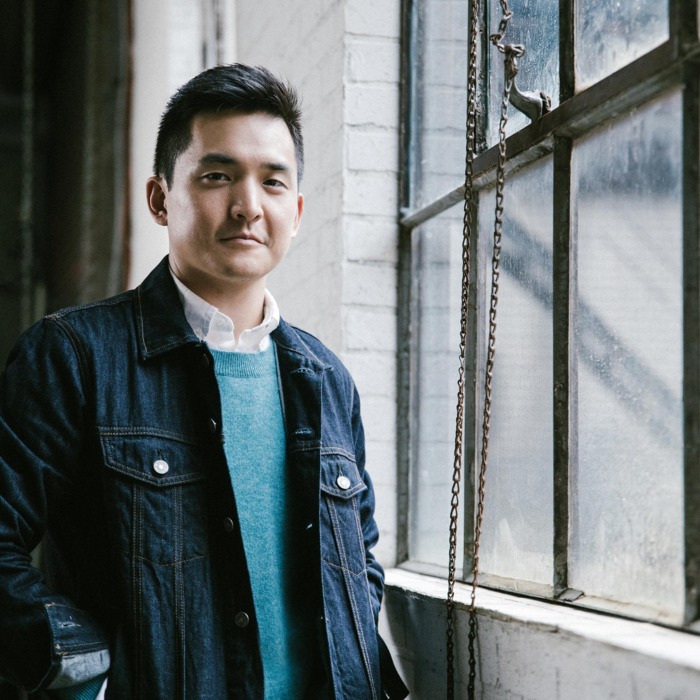 When the greatest generation was growing up, they gathered around the radio to listen to fireside chats. When the baby boomers came of age, they tuned into one of the three major networks for the evening news. The national politicians they saw and heard were, understandably, focused on issues that affected Americans far and wide — the New Deal, the war in Vietnam, and the civil rights movement among them. Make no mistake about it: These sorts of issues, from voting rights to climate change to endemic poverty, are still rampant. But today, neither Americans nor world citizens can rely entirely on federal governments to come up with solutions.
"We're at a time now when countries, companies, and obviously national leaders are building walls and pulling back from the international stage," says Chris Choi, head of global digital strategy for 100 Resilient Cities (100RC), an initiative pioneered by the Rockefeller Foundation and dedicated to allowing cities around the world thrive in the 21st century. "The work we do is about helping cities actually act on the challenges they face. How can cities cooperate globally in a way national governments don't seem to be able to or don't seem to be willing to?"
"Cities are on the frontlines of all the different challenges we talk about, whether that's sea-level rise, the effect of climate change, affordability, or public transit," says Choi. "We talk about cities being our biggest risk, but cities also represent our greatest ability to affect the most people and affect them with the most innovative solutions."
Choi, who worked on former president Barack Obama's 2012 reelection campaign and then spent three years at Blue State Digital (a creative agency whose clients are cause-driven organizations), is a trailblazer advocating for new American values celebrated by companies like J.Crew — ideals that make certain all people, not just a select few, have access to a brighter future. He belongs to a class of standout individuals who believe that a successful present and future must, above all else, be inclusive.
"I think a lot about how I want my community to look a generation from now," says Choi. "I think that is a community that's inclusive and where there's a lot of attention paid to people's real experiences. When I was young, there was this really common idea of America being an equal and flat playing field for people. I think the last few years have especially brought to bear that it's really not."
Choi and his colleagues at 100RC are fighting for equal opportunity and access by working to affect change at the city level, whether that be disaster preparedness, high unemployment, food shortages, or violence. They might, for example, look at the lessons a small partner city, like Tulsa, Oklahoma, learned from trying to connect different communities and make neighborhoods more cohesive, then apply these to Boston: a very different city, but one that also faces a host of issues around racial equity.
Both on a day-to-day basis and in the case of extreme circumstances, this requires a strong focus on the most at risk among us. "Cities are not just buildings, the grid, and the subway," says Choi. "They're made up of communities of real people. We know that whether it's in questions of how cities do budget planning or how cities plan for the next earthquake, they have to be thinking about every community with a particular eye toward those who are most vulnerable." Events like Katrina and Sandy are prime evidence that inequity is at the very core of who suffers most.
Choi points to the work 100RC is doing in Paris as a compelling case study. A recent uptick in extreme heat left schoolyards unusable for extended periods, trapping students inside all day. But instead of adding a protective cover and moving onto the next issue, the city is exploring turning schoolyards into open, green community spaces available to residents and visitors alike. This freedom lies in particularly stark contrast to many of the responses to the migrant crisis and terrorism threats France is facing, but it's backed by strong data. During a one-week heatwave last year, 580 people died. That's far more than perished at the hands of criminals or terrorists.
"I'm so inspired by what I see in cities every day, because it's really touching the lives of people on a day-to-day basis," says Choi. "My crew at 100 Resilient Cities is a crew of really brilliant, globally minded, smart people who really care about making the world and our cities better for everybody. There's a lot of work that needs to be done not just to be more thoughtful and inclusive, but also to be really intentional in fixing the systemic issues that are causing these challenges."
It's a belief system that Choi practices as much as he preaches. "I am, at age 31, thinking a lot more about my future, my family, and what I want my community to look like with my children, who are going to be interracial and face a really different world from the one I grew up in. How can I make the experience of the people in my life, my community, as good as possible?"
This is paid content produced for an advertiser by New York Stories. The editorial staff of The Cut did not play a role in its creation.