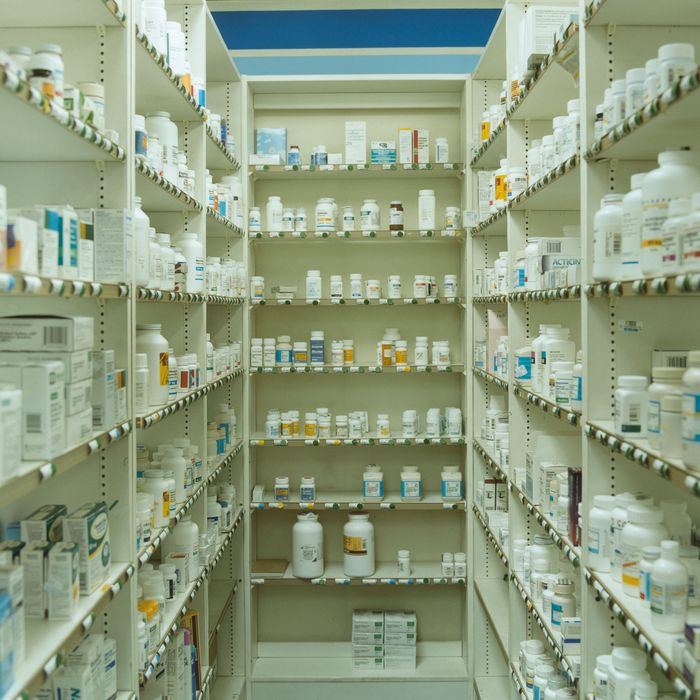 Photo: Brad Wilson/Getty Images
A woman in Michigan was denied her prescription for misoprotosol, a medication to help complete her miscarriage, because the pharmacist had moral objections to selling her the medication which, when used in conjunction with another drug, can be used to induce abortions.
Rachel Peterson, 35, told the Detroit Free Press that her obstetrician prescribed her misoprotosol in July, after she miscarried twins. After miscarrying one of the fetuses, doctors thought the second might still be viable, but two weeks later, a scan revealed that the second fetus had also died.
Initially Peterson and her doctors agreed to wait and see whether her body would be able to complete the miscarriage on her own, but when it took longer than expected, her doctors prescribed the misoprotosol to speed the process along, and to prevent the possibility of sepsis — a potentially fatal infection that can result from an incomplete miscarriage.
Peterson and her husband were about to go get the prescription filled at a Meijer pharmacy in Petoskey, Michigan, where they were on a weekend trip, when the pharmacist called her.
"He said that he was a good Catholic male and that he couldn't in good conscience give me this medication because it's used for abortions, and he could not prescribe that," Peterson told the Free Press. "When I divulged to him that the fetus was no longer viable, and that … I needed to progress the situation further, he said, 'Well, that's your word and I don't believe you,' and he refused to fill it."
Fortunately, Peterson managed to get the prescription transferred to another pharmacy that filled it. Afterward, she filed a complaint against the pharmacist with the Michigan Pharmacists Association, whose CEO Larry Wagenknecht said the pharmacist in question is not a member of their organization.
"In this particular case, our read of it was that he did not necessarily violate the Michigan Public Health Code, but he did violate our official position on the individual's conscientious objection," Wagenknecht said.
Medical denials like this are not unusual. Earlier this year, a nearly identical situation arose in Arizona, when a Walgreens pharmacist refused to give misoprotosol to a woman who had miscarried.
"We do know anecdotally that pharmacy refusals are common and that they happen often, but it's hard for us to track exactly how prevalent it is because so many patients don't come forward," Merissa Kovach, a policy strategist for the ACLU of Michigan told the Free Press.
"I think it's very clear in this case that had Rachel been a man seeking this exact same medication for stomach ulcers, she wouldn't have been turned away for the same reason," Kovach added. "So Rachel was denied this based on the personal beliefs of this pharmacist and then also because she's a woman."