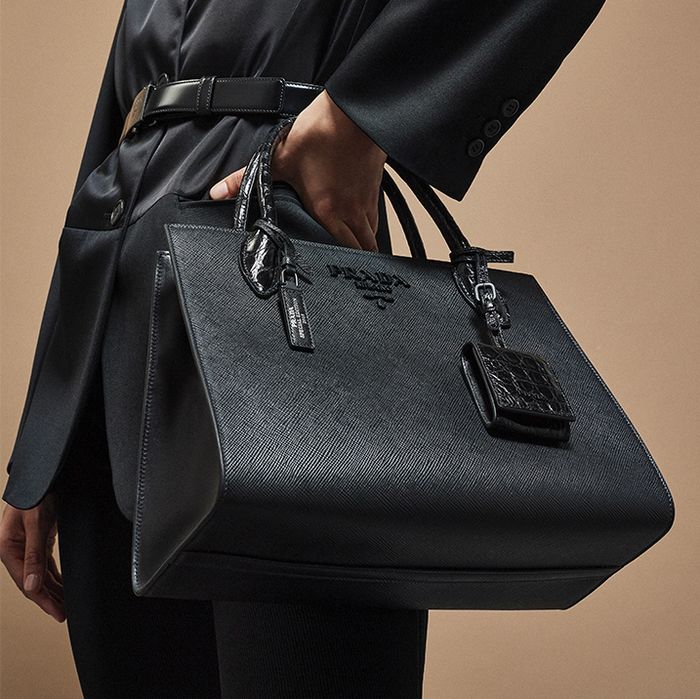 New Yorkers have a soft spot for the color black, and designers are happy to give us what we want. That's why the normally colorful Prada decided to go monochromatic to celebrate the brand's 20th year on 5th Avenue. On Thursday, Prada will launch an all-black capsule collection called "Lights Out" which features 10 reimagined versions of its best-selling styles, including the Galleria tote, Cahier shoulder bag, and Elektra clutch. To differentiate from the original bags, the brand blacked out the gold logo and swapped in tonal zippers and dark hardware for a sleek, moody look.
Prices start at $2,490 for the most work-friendly tote and top out at $7,150 for an embellished, croc-trimmed, ladylike shoulder style. While the bags are a big purchase, if you're in the market for a classic black power bag, you can't go wrong with Prada. Scroll ahead to see them all.
Prada Lights Out capsule, available starting October 4th at 724 Fifth Ave.