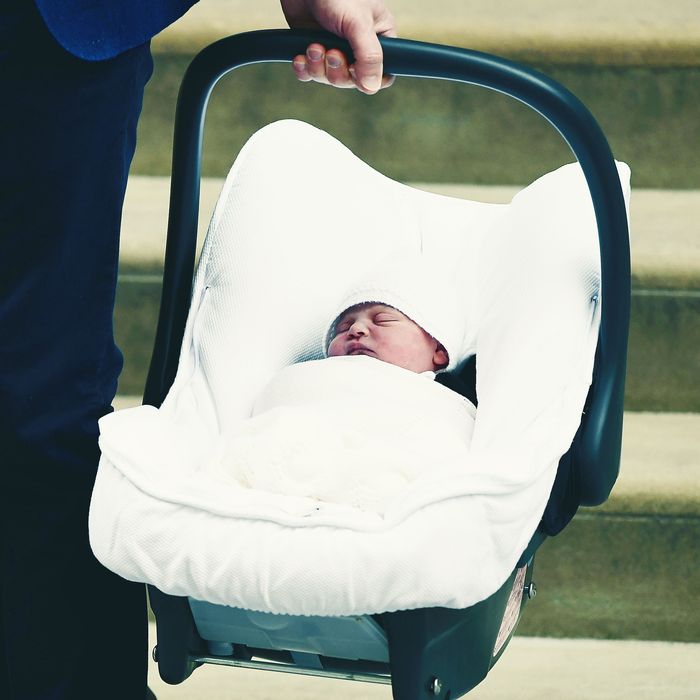 Prince Louis.
Photo: Gareth Cattermole/Getty Images
Well, well, well, he's done it again. Prince Louis, the infant notorious for doing what he wants when he wants, has yet again skipped a major royal family outing. On Friday morning, he opted to forgo the royal wedding of Princess Eugenie and Jack Brooksbank, for reasons completely unknown.
In case you've been preoccupied the past few months (doing what, I don't even know), Prince Louis is a human baby who was born in April. He is the third child of Prince William and Kate Middleton, the younger brother of Prince George and Princess Charlotte, and the youngest nephew of Prince Harry and Meghan Markle. He is 5 months old, which means he cannot crawl yet but he can probably hold his neck up, according to a mom I asked.
Prince Louis's birth was met with immediate mystery — who even is he?, we all wondered the day he entered the world. Though the baby was publicly introduced to us all on the very day of his birth, we had to wait literal days to find out his name. What's more, the baby then didn't make another public appearance for literal weeks, until he emerged solely to be Christened.
And in typical "That's so Prince Louis" fashion, we had no idea whether he'd be attending the Friday royal wedding. Lo and behold, he skipped it, despite the fact that his mom, dad, brother, sister, great-grandmother, very pregnant aunt Pippa Middleton, second cousins, casual acquaintances, and everyone watching at home on TV were there and/or watching at home on TV. So, why exactly did he skip this fancy shindig? What better thing did he have to do? Well, your guess is as good as mine, but I think this just goes to show, Prince Louis is a baby who plays by his own rules.