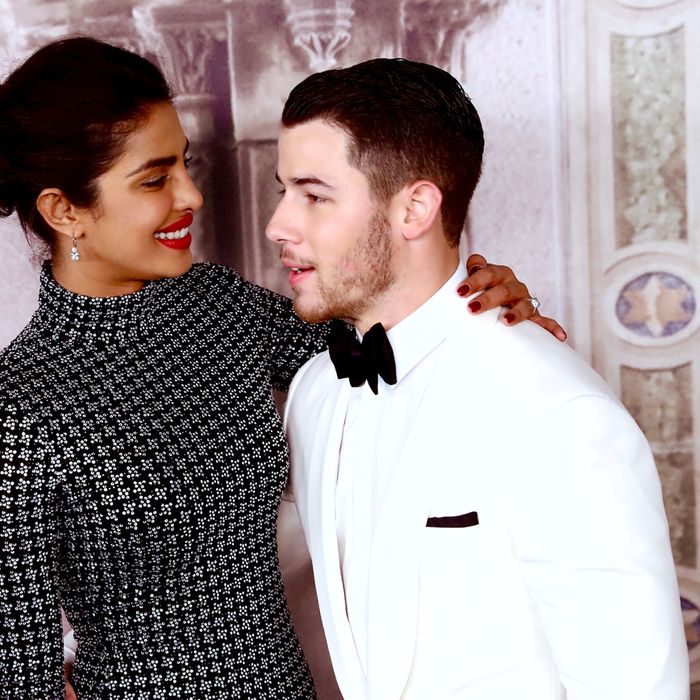 Priyanka Chopra and Nick Jonas.
Photo: Rob Kim/Getty Images
Priyanka Chopra's close friend Meghan Markle and her husband Prince Harry announced this week that they're expecting a baby in the spring, and E! News asked Priyanka how she felt about it.
She laughed before answering, implying that she might be looking to have a baby of her own soon. "I just have a few of my friends who are having babies right now and I'm like, 'God, I need to catch up!'"
Priyanka got engaged to Nick Jonas over the summer, and the two have plans to wed in the near future, so it does appear she is in a situation where having a baby wouldn't be too difficult. Meghan and Prince Harry reportedly started trying very shortly after their own wedding.
Chopra and Jonas started dating in May, making their official debut as a couple at the Met Gala, and announced their engagement in July, just eight weeks later. So, in terms of keeping up, Priyanka seems to be setting the pace.