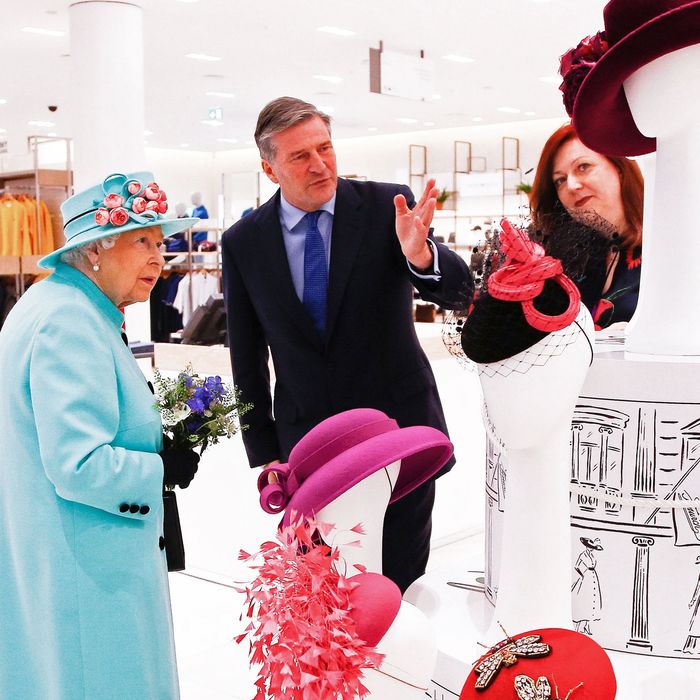 Queen Elizabeth II and seven hats.
Photo: HENRY NICHOLLS/AFP/Getty Images
Queen Elizabeth II likes to go to the mall! Okay, well, she'll go on a private tour of a fancy department store that happens to have a large display of the exact kind of hats she wears pretty much every day. The monarch stopped by Fenwick, a British department store, today while wearing a bright blue coat and matching hat.
Her tour guide had clearly seen a photo of the queen before, as he showed her a display of hats that look mostly like hats she could either wear or gift to her grandchildren. You can just imagine her thinking Oh, that red one would look nice with my red coat and a bunch of red roses on the brim. Maybe while I'm here I should stock up on scarves for my non-hatted days.
This display of normalcy happened about 10,603 miles away from Sydney, where her grandson and granddaughter-in-law were also acting normal and engaging in an anti-bad-vibes circle on Bondi beach. Royals! They're just like us.