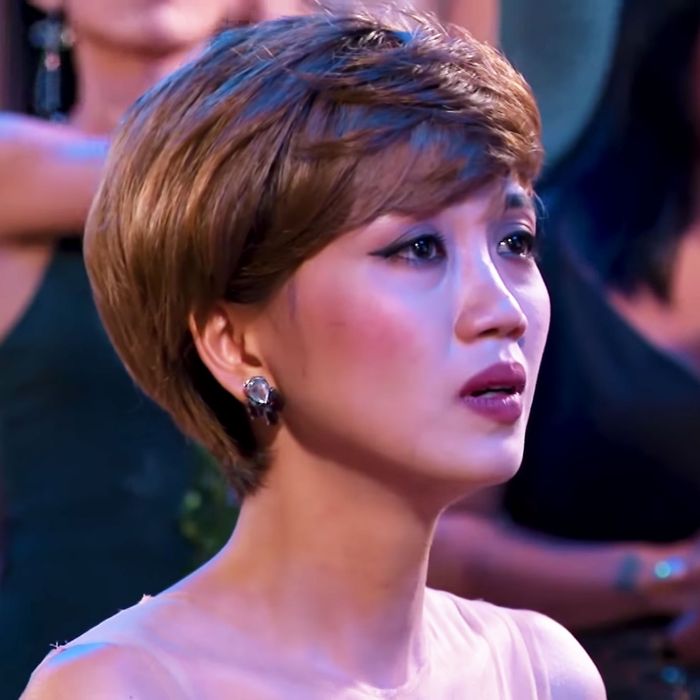 Truc Nhu of
The Bachelor: Vietnam.
Photo: Youtube/The Bachelor Vietnam
Last month, producers behind-the-scenes of The Bachelor: Vietnam hit a reality television goldmine when one of the contestants, Minh Thu, decided to reject pursing the show's handsome suitor, Nguyen Quoc Trung, in favor of declaring her love for fellow contestant Truc Nhu. "Come home with me," Minh begged through tears, prompting Truc to return her rose and tell the Bachelor, "I know you'll find someone who really loves you."
However, upon having a heart-to-heart with Nguyen Quoc after the rose ceremony, Truc ultimately decided to stay, a sequence of events that the show is insisting wasn't staged. "I almost had a heart attack behind the monitor," story producer Anh-Thu Nguyen told us after the video made waves in the states. "I've watched the show for years, and I didn't even know you could give back a rose once you'd accepted it!"
Well, we have some good news for all of the happily ever-after enthusiasts out there. In a new interview with NextShark, Bachelor: Vietnam's producer, Anh Tran, confirmed the two women are now together and in a relationship. "They left the show and have been together since," he said. "We delivered on our promise that two people would find love." Apparently, despite being convinced to stay on the show by Nguyen Quoc, Truc asked to leave two episodes later because "she already found what she was looking for and it's waiting for her at home." Congrats to the happy couple!