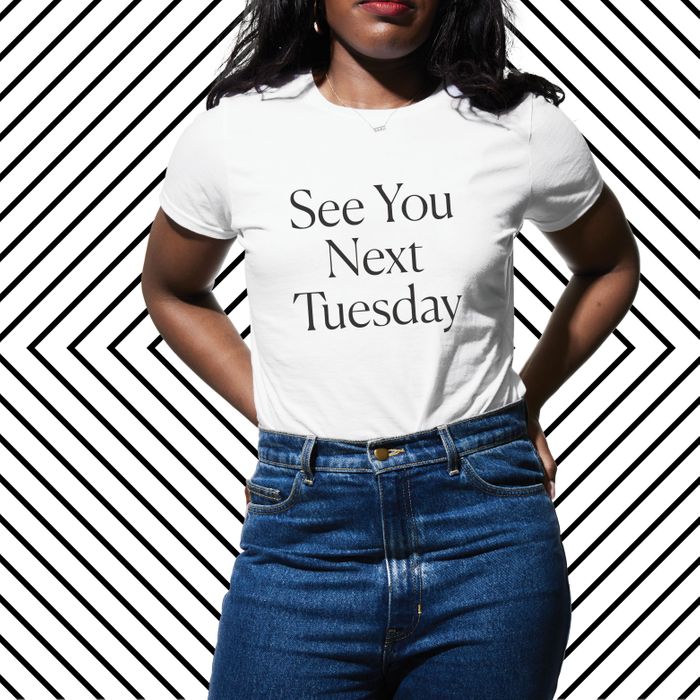 Photo: Courtesy of the retailer.
As promised, new and timely slogans that we're thinking about a lot will be added to the Cut Shop each week. Here's our latest addition.
Next week marks another big first for the Cut: We'll be launching our new podcast, The Cut on Tuesdays, in partnership with Gimlet Media.
Hosted by senior editor Molly Fischer and featuring a rotating cast of the Cut's writers and editors, The Cut on Tuesdays is a show for women by women, tackling everything from power to sex, style, motherhood, culture, and more. Molly and her guests will sit down each Tuesday to discuss topics ranging from politics to personal grooming anxieties to what happens when a beloved literary series jumps to television. You'll hear investigative reporting and #MeToo analysis bumped up against early aughts fashion nightmares. Those conversations exist side by side in The Cut on Tuesdays, as they do in our everyday lives.
The Cut on Tuesdays begins Tuesday, October 16, on Apple Podcasts, Spotify, or wherever you listen to podcasts. In the meantime, here's some merch. Because obviously we have merch.
See all the Cut Shop T-shirts, here.