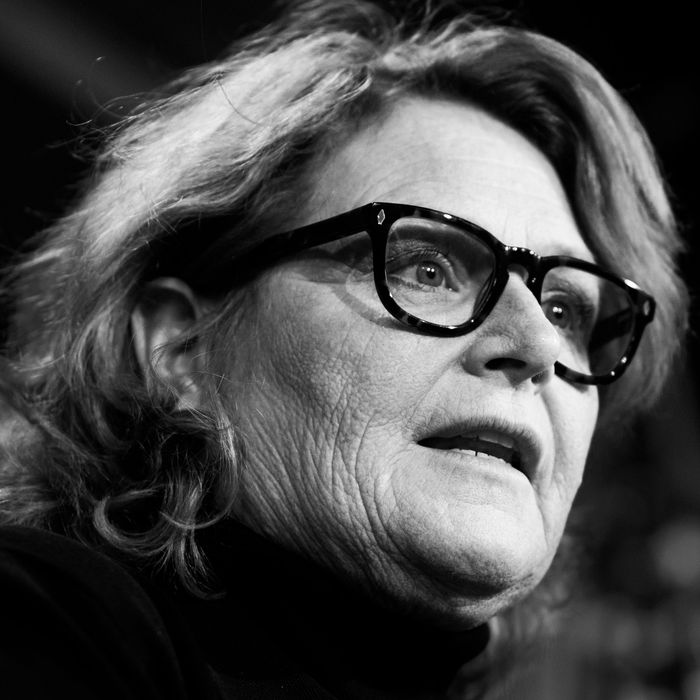 Heidi Heitkamp.
Photo: Bill Clark/CQ-Roll Call,Inc./Getty Images
Red-state Democratic senator Heidi Heitkamp announced on Thursday that she will not vote to confirm Supreme Court nominee Brett Kavanaugh, as she aspires to "continue to stand up" for women and girls — a brave stance that is, unfortunately, unlikely to stop Kavanaugh from getting the necessary votes to serve on America's highest court.
Heitkamp's statement, which she released on Twitter, comes at a time when Kavanaugh's confirmation seems inevitable. After the FBI completed its investigation into the sexual-assault allegations against Kavanaugh and released its completed report — which Democrats have vocally criticized, calling it a "sham" — key senators Jeff Flake and Susan Collins signaled their approval of the probe and Kavanaugh.
But Heitkamp, who's up for reelection, said she could not vote 'yes' for Kavanaugh after she watched him and Christine Blasey Ford testify in front of the Senate Judiciary Committee last week. While Ford bravely recounted her alleged sexual assault, Kavanaugh's petulant testimony left Heitkamp concerned about his "current temperament, honesty, and impartiality."
"When I listened to Dr. Ford testify, I heard the voices of women I have known throughout my life who have similar stories of sexual assault and abuse," she wrote in her statement. "Countless North Dakotans and others close to me have since reached out and told me their stories of being raped or sexually assaulted — and expressed the same anguish and fear."
Therefore, Heitkamp intends to vote against Kavanaugh — a move that was relatively shocking, given she was one of three Democrats to support Judge Neil Gorsuch. This vote, she wrote, is for women.
"Our actions right now are a poignant signal to young girls and women across our country," her statement reads. "I will continue to stand up for them."