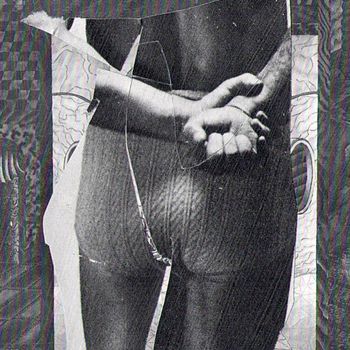 New York's Sex Diaries series asks anonymous city dwellers to record a week in their sex lives — with comic, tragic, often sexy, and always revealing results. This week, a widow traveling around Europe with her boyfriend: 54, straight, semi-retired, Amsterdam.
Day One
8:30 a.m. I wake up next to my boyfriend, in the bed of the house we're staying in on this vacation. A is moving closer to me. I slowly turn my mouth toward his face and we kiss. I tell him that I am going to brush my teeth and he follows me toward the bathroom. We love sex with fresh breath. While we brush our teeth, he stands behind me and pushes himself toward my butt. We are back in our bed and start kissing passionately; we are always French kissing. We have sex and lose track of time, like always.
11:00 a.m. We still have three more days left in our vacation home, but I'm getting a cold. I keep coughing and feeling worse and worse. It's really too bad, because A and I are visiting Siena — normally, we both live in different European cities. I'm a widow, and he's a widower. We both have children who are more or less the same age, all about college-aged.
A and I met on the internet three years ago. He was my first date after my husband died — I'd been a widow for three years by then. He'd been a widower for 12. We both had strong marriages, and both our partners died suddenly. We started emailing and had so many similarities that we really wanted to see each other in real life. I think I was already falling in love with A — he writes so beautifully. When we met, we clicked right away. We went to a restaurant, talked and talked and barely ate. Then we went to a café and on the way, we kissed and then couldn't stop kissing.
Up until my husband died, I was a financial analyst. After that, I stopped working and stayed at home for my kids. Working in finance was never my passion, though it paid well. Now I follow my heart, in everything.
4:00 p.m. I cannot stop coughing, so I go to bed for an hour of sleep.
5:30 p.m. After my nap I take a shower and put on a dress without underwear. A has made snacks, and we eat them and drink Italian wine on our terrace, which has a magnificent view of the mountains. We talk, laugh and kiss. A notices that I am not wearing any underwear.
11:00 p.m. We go to bed and my cough starts again. After 30 minutes of coughing A goes to another bedroom to get a bit of sleep. I cannot stop coughing, and I can't think of anything else to do but … use my vibrator. The funny thing is that the coughing stops immediately when I start using it. After ten minutes A comes into the bedroom, expecting me to be sleep because my coughing has stopped. He's totally surprised to find out what I am doing. He gets horny while seeing me using my toy and A gets hard right away. We have great, slow sex.
Day Two
9:00 a.m. A is still sleeping. I look at him and feel a spark of joy going through my body. Slowly, I reach for his penis and start jerking him off. He gets hard right away. I give him a blow job. Then he starts to go down on me and it feels so good. He is really a master in doing this and he takes his time and spoils me.
11:00 a.m. We go to the village for a coffee and some grocery shopping.
1:00 p.m. We have lunch on the terrace and then I go to bed because I am still not feeling well.
9:00 p.m. We drink wine and have some small snacks and are aware of the fact that our holiday will be over soon. We are so happy being together for one whole week in a row. Normally we only see each other two days a week — which means one night. After a while we start preparing dinner. A is filling a fish with fresh herbs and garlic and he seasons a piece of salmon. He is a really great cook.
As the fish is roasts, we do a ten-minute workout. We are both sporty and fit people and pay attention to our bodies.
11:00 p.m. We go to bed after a shower. He asks me to talk about a fantasy. I tell A that we are hooking up with another woman, having a threesome. A gets horny and loves it when I talk about erotic fantasies. We often tell each other stories while we are fucking. We call them our "bedtime stories."
Day Three
10:00 a.m. Our plane leaves in the evening and the Airbnb owners told us that we can leave the house whenever we want. So that means we don't have to rush on this last day of our stay. When we wake up, we make love for more than hour. Slow sex is delicious.
11:00 a.m. We have a small breakfast with fruits out of the garden and some yoghurt. Later in the afternoon we will have a BBQ lunch with some fish and some leftovers. We pack our luggage and clean the house a bit. When we pass each other we kiss and then continue packing.
5:00 p.m. We arrive at the airport and leave a few hours later to our home country.
11:00 p.m. We arrive at my place and A spends the last night of our holiday with me. We make love, but A is too tired to come.
Day Four
8:00 a.m. After breakfast, A will be leaving for his place; 125 miles away from mine. I get a little sad. During the first year of our relationship I could cry for hours when he left me. This also had to do with the fact that I'd been a widow for only three years when I met him.
12:00 a.m. A texts me that he safely arrived at his home. I miss him already.
1:00 p.m. A sends me a Snapchat of his cock, and a minute later he sends a picture to me that he has come. I send him a Snapchat of my naked body in the mirror from behind. A loves asses. We wish each other goodnight and go to sleep.
Day Five
8:00 a.m. We text each other what we're up to. A is going to his work, and I am paying a visit to my mother who is already 92 and still living independently. She has a few minor physical health problems but is mentally still very healthy and sharp. I love her so much.
2:00 p.m. I return from my visit and start working in my garden, I love gardening. A too, and we always try to watch Gardener's World on BBC together.
6:00 p.m. I make dinner and eat in front of the television.
8:00 p.m. I do my homework (I recently started a study to become a graphic designer), do some washes, and watch the news on TV.
11:00 p.m. I take a shower and go to bed. I read a bit of a magazine, then I send A an Instagram message: a drawing of a threesome, and I put some fire-emoji with it. He responds quickly that it turns him on.
Day Six
8:00 a.m. I receive a WhatsApp from A, wishing me a good day. Tomorrow I will see him again. I can't wait!
3:00 p.m. A texts me that he took a bath and shaved his balls. It makes me horny when I read this.
5:00 p.m. I am making dinner and during the cooking I think about the steps I have to take to become a freelancer within the field of graphic design.
10:00 p.m. I am really tired, text A and wish him a good night. He responds back but then I am already asleep.
Day Seven
7:30 a.m. I wake up and remember that I am going to see A. I turn on the vibrator, and fantasize about A and I come within ten minutes. Such a wonderful feeling. I make myself some breakfast. After that I take a bath, shave my pussy bald, wash my hair, and feel so happy.
10:30 a.m. During my two-hour car trip to A's I listen to some podcasts. One about gardening and another from Esther Perel, a relationship therapist. Before I know it I'm there.
12:30 p.m. A receives me with kisses and hugs. We sniff each other too — smell is very important to me. I don't mean aftershave but the natural body smell. Then he makes me some tea and we take it upstairs and make love on and in his bed. It is so natural for us to make love so often.
1 p.m. After the sex, we shower and go downstairs. We have lunch and then we go into his garden and start gardening. We do some pruning, deadheading, and talk and talk.
5:00 p.m. A. makes some snacks and pours in a glass of port and we take it to his living room where we sit in front of the fireplace.
7:00 p.m. We cook together and kiss, laugh and talk. I am so happy and so grateful. We dine with delicious food and wine.
10:00 p.m. We make some tea and watch Gardeners World together. Slow TV. Very cozy.
12:00 a.m. We take a shower and go to bed. We watch a part of an erotic art movie with a threesome. We have sex and shower afterward. When we are trying to sleep I stroke his body gently. Our mouths find each other, we start kissing slowly. Then our tongues get involved and before we know it, we are making love again.
Want to submit a sex diary? Email sexdiaries@nymag.com and tell us a little about yourself.