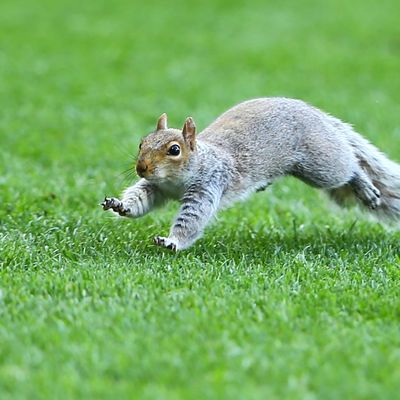 A squirrel.
Photo: Ashley Allen/Getty Images
A squirrel with big boobs is trending on social media in Japan. Twitter user @boblim1204 posted photos of a busty furry creature to their page, and within days, the post had garnered thousands of likes and hundreds of retweets, and countless appreciative comments. The pictures were taken at Inokashira Park Zoo in Tokyo.
According to the Daily Mail, the squirrel is a part of the zoo's squirrel garden, which houses rare and protected types of squirrels indigenous to Japan. The chesty squirrel that went viral is actually the mascot for the garden.
Some people compared the squirrel to the love interest of Disney's Chip and Dale, Clarice — which if you are wondering, there is some fan fiction about — while others just commented on the mere enormity of its breasts.
There are probably some unsavory comments about this squirrel and its boobs, but I refuse to acknowledge those comments. Rather, let's hone in on these uncharacteristically positive ones from Daily Mail readers like, "Too cute," "So cute," and "Tit mania!" How encouraging.