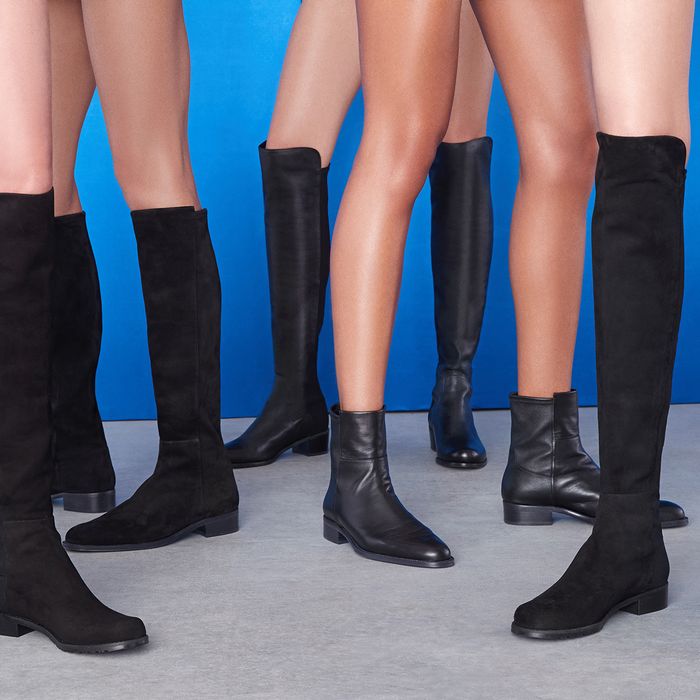 Boots in all shapes and sizes.
Photo: Courtesy of Stuart Weitzman
Thankfully, yet another brand is offering extended sizes, and this time it's for shoes. Stuart Weitzman's fall styles will be available in sizes 4–12 and in three widths: narrow, medium, and wide. The brand has been offering extended sizes since the 1980s but this time it's focusing on boots — including its favorite back-stretch, over-the-knee, 5050 boot.
Included in the new assortment are some of the brand's best sellers, like the Lowland and Tieland boots, as well as their new Rapture and Margot 75 booties. To celebrate, Stuart Weitzman stores in Beverly Hills, South Coast Plaza, and Soho will be hosting events on October 6, 11, and 20, respectively. You can get any shoe monogrammed for free during those events. Can't beat the combination of inclusivity and personalization.
Stuart Weitzman isn't the only brand extending shoe sizes this fall — Italian designer Francesco Russo has launched genderless stilettos, too. Hopefully this is one trend that will keep getting bigger.