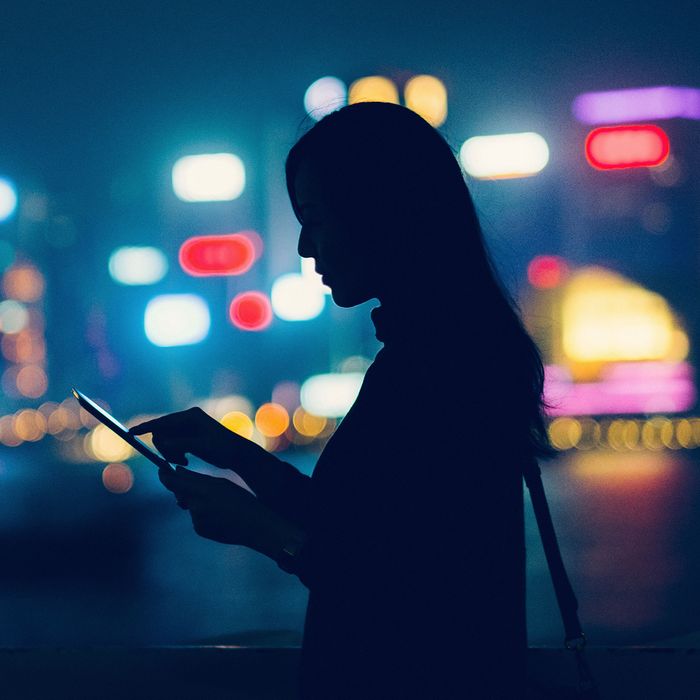 Photo: d3sign/Getty Images
A man posing as a prospective "sugar daddy" is accused of scamming at least three women out of thousands of dollars, by claiming he would pay them for dates and showing false payment receipts, the New York Times reports.
We first heard the tale earlier in the week, when the Times published a report by Katherine Rosman that detailed the story of a "sugar date" gone wrong. Chandler Fowles, 24, told the Times that she met the man in March on Seeking Arrangement, a website that matches people interested in monetizing dating (in essence, connecting a "sugar baby" with a "sugar daddy").
The man introduced himself as Jay, told Fowles that he was an investment banker at Bain, and offered her a "generous" weekly allowance. On the phone, he then said his name was actually "Ron." They set up a hotel room encounter that included one of her friends. Ron asked Fowles to book the hotel room and get her hair done, and said he'd pay her back. At the hotel, Ron pretended to accept a $2,500 payment request from her via PayPal, but she later saw that the request had been ignored. She had been scammed.
This is where the plot thickens. Later, one of Fowles's friends came across the very same man on Tinder and they hatched a plan. The friend had Ron meet her at a bar, and the bartender agreed to record his name and credit-card information. Her friend never showed, so the man left. Fowles, who also shared this story on Sherrod Small's podcast Race Wars, then looked him up, called him, and confronted him.
The scammer anonymously told the Times in its first report, "I remember meeting some women. I don't remember the details. I don't remember a promise of payment." But after two more women came forward, his identity was revealed on Friday as Imran U. Khan, a 36-year-old Brooklyn resident. One woman said he claimed to pay her $1,700 via PayPal in November 2016, but she later similarly later saw her request was ignored. Another woman wrote to the Times after reading Fowles's story, "I had the exact same experience with this man." Khan told the Times that he "met" five women this way, but denied offering them payment.
A spokesperson for Seeking Arrangement told the Times that sex-for-money arrangements are prohibited on the website, and that Kahn is now banned from using its services.
Both of the Times reports can be read here (start with this first) and here.