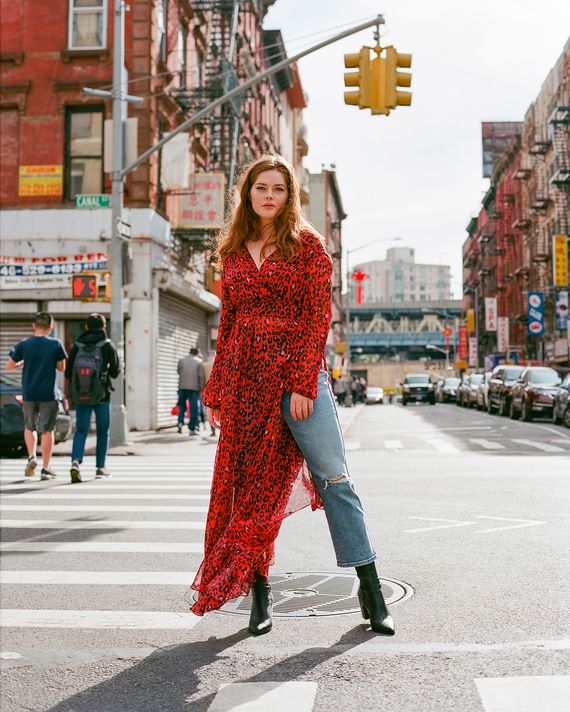 Following a decade of ill-advised dresses over jeans, the outfit as a whole has been unfairly vilified. But as many street-style galleries will prove, it's possible to revamp it in a fun, modern way. The trick is to get a sheer dress. Yes, sheer. And one with a high leg slit. The jeans serve in place of a slip. It's both a fashion and a modesty trick.
The leg slit allows you to separate the dress and tuck one edge into your back pocket to show off the jeans. It ends up looking like a long cape-top over jeans rather than a full-on dress. Balance out the heaviness of the dress and the pants with a slick pair of heels. Choose a cropped kick-flare if you'd rather wear a heeled ankle boot.
Shop the Story
Available in sizes 14W-20W.
Available in sizes XXS-L.
Available in sizes 12-20.
If you buy something through our links, New York may earn an affiliate commission.