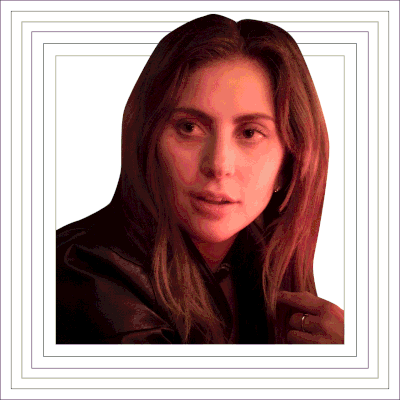 Photo: Original photo Courtesy of Warner Bros. Pictures
I Love This Song! is a Friday guide to the week's new (or newish) albums, mixtapes, playlists, singles, loosies, collaborations, and/or diss tracks.
It's been weeks since "Shallow," the majestic first single from A Star Is Born, came out. This is plenty of time for it to become the only song you listen to, the only song you hear in your head when it's quiet, more than enough time for Lady Gaga singing AUUUAHHAUUUUUAAAAAAWAAAAHUAAAAAAA to completely replace your inner monologue, but frankly, most people only needed a single listen to determine that "Shallow" is the best song of all time, or at least would probably be the best song from the soundtrack. (Correction: That honor belongs to the audio clip of Bradley Cooper saying "all you have to do is trust me" in his Jackson Maine voice.)
Well, my fellow Star Is Born Agains (does the hive have a name yet?), I'd like to argue that "Why Did You Do That?" is the best song. "Shallow" is clearly a classic — anthemic, passionate, full of pathos, sure to be on a karaoke night line-up near you — but if it were early summer and "Why Did You Do That?" dropped, it'd be a strong song-of-the-summer contender. You'd request it in the club, body roll to it, slap it, flip it, rub it down to it, and then put it on a playlist right after Ariana Grande's "Sweetener."
Some context: In the film, once Lady Gaga's character Ally makes her transition from a country-rock singer to full-on pop star, this is supposed to be one of her big singles.
The song starts with the most perfect first line about butts and desire: "Why do you look so good in those jeans? / Why'd you come around me with an ass like that?" And the rest of the song sonically and lyrically sums up exactly what it's like to be a human distracted by a good butt. (Isn't that what all pop music is about, really?) The vaguely house beat is hump-rhythm; the chorus ("Why do you do that, do that, do that, do that to me?") is addictive and easy enough to sing while dancing. It's a perfect song, the kind that makes you want to do the things perfect pop songs should: flip your hair, touch your own butt, and mouth words.
It's unclear if we're supposed to think what Ally puts out is "art" or "trash." And as a result, most of the songs that aren't about being in love with drunk, gruff yet tender Bradley Cooper (or are drunk, gruff, tender Bradley Cooper) are uneven. When the pop songs are bad, she's White Ciara. At best, she's pure Max Martin in 2001 excellence. That's the end of the spectrum where "Why Did You Do That?" rests. I think the film wants us to think this song is kind of bad — it drives Jackson Maine to go drink a beer — but in reality it slaps. And it slaps hard.