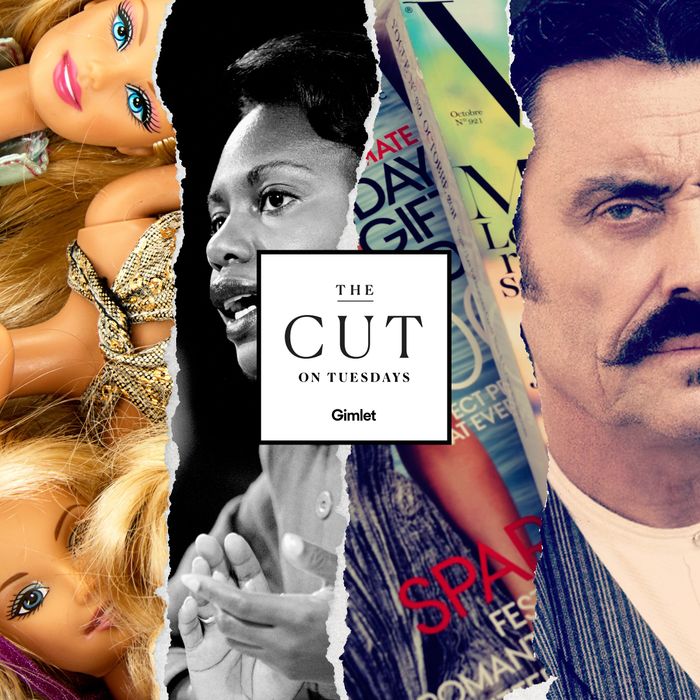 Photo-Illustration: by Stevie Remsberg; Photos Getty Images/HBO
The Cut is coming for your ears: the first episode of our new weekly podcast is out, and you can SUBSCRIBE NOW, HERE.
This week's show is an audio companion to the Women and Power issue. It's an exploration of being powerful, being powerless, and of the long, slow, relentless work of actually changing who has power.
First up, we've got host Molly Fischer on "empowerment" and '90s-era preteen girl power, and the Cut's Stella Bugbee on the tricky lesson she's teaching her daughter. Then, Lindsay Peoples Wagner — fresh off the announcement of her new job as editor-in-chief of Teen Vogue — on speaking truth to power in the fashion world. And, finally, Rebecca Traister goes deep on a photograph from 1991 that captures the exhilarating and exhausting struggle for real power. We'll also hear from Liz Meriwether, Lindy West, and Carrie Brownstein.
Click below to listen to episode one of The Cut on Tuesdays: "He's Coming After Us." You can subscribe for free wherever you get your podcasts. (If you'd like to read a transcript of this episode, head over to our show page at Gimlet.)
Coming up in episode two: the Shitty Media Men lawsuit. We'll see you next Tuesday.