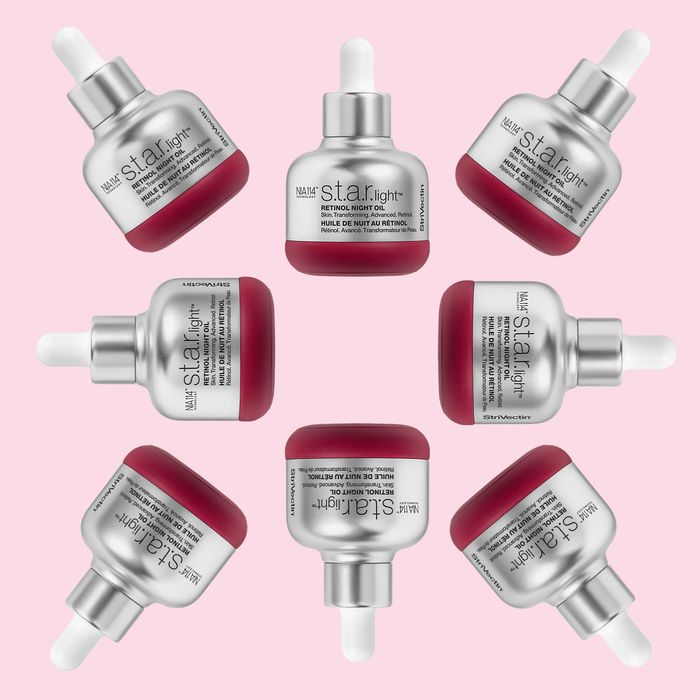 Photo: courtesy of StriVectin
We all know it: The day-to-day grind can start to feel monotonous after summer ends, especially in New York. As the founder of her own busy interior design firm (one that caters to some quickly growing startups you might know), Danielle Arps knows a thing or two about that feeling of always just trying to catch up. Whether it's site visits at work or chores and errands at home, Arps' unpredictable, lengthy to-do list tends to push self-care to the wayside.
So how does she manage to stay sane through it all? "I typically use the start of the new season to pause and gather my thoughts," says Arps. From de-cluttering her space to giving her skin a little TLC (with one of our favorites from StriVectin), scroll ahead for her take on hitting reset for fall — even while working around the clock.
1. Clean up your space
I like to take the first weekend of the season to do a "fall cleaning." My schedule is typically so hectic that I don't really get the chance to clean the way I want: I keep things tidy, but there's nothing like having an apartment that sparkles to re-energize me, and to keep me motivated to get. It. Done. I also like to use delicious scents, like a lemon candle, as part of that cleaning process.
2. Rearrange at least one room
As an interior designer, I know that rearranging my space in small ways can have a huge impact. Changing the layout of my living area or bedroom can feel like a mini renovation, making the space more functional and updating my perspective. I also like to integrate a few new accessories or add to my art collection; this helps refresh my place by layering in different colors and textures. Ceramic vessels and plants pots are an easy way to liven things up.
3. Switch up your exercise
Maintaining a steady workout routine is super-difficult in general, but fall is a nice time to reevaluate where you are and switch things up a bit. I'm a big fan of outdoor exercise, and running is my go to for meditation. During the fall, I like to find more scenic areas to inspire me to run farther and more often: Central Park and Morningside Park are perfect. They show off the changing foliage in the most picture-perfect way.
4. Try an at-home spa day
To help replenish my skin from all of the damage that I've endured (from soaking up too much sun during summer beach days), I make my own spa days. They always include a warm bath, face masks, and obviously, special skincare. I like to use S.T.A.R. Light Retinol Night Oil after I've cleansed my face and right before I go to bed, because it helps improve the texture of skin, and it's so lightweight that I can put on extra moisturizer after, without worrying about irritation or clogged pores.
5. Get away for a bit
I like to go upstate to help clear my head…and honestly, just to take a break from the lovely chaos that is NYC. Taking on relaxing activities in small towns is wonderfully fulfilling, even if I can only escape for the weekend. I like visiting Dia:Beacon, a gallery in one of my favorite towns. They have really great pieces by renowned artists, and you can't beat the setting.
This is paid content produced for an advertiser by New York Stories. The editorial staff of The Cut did not play a role in its creation.