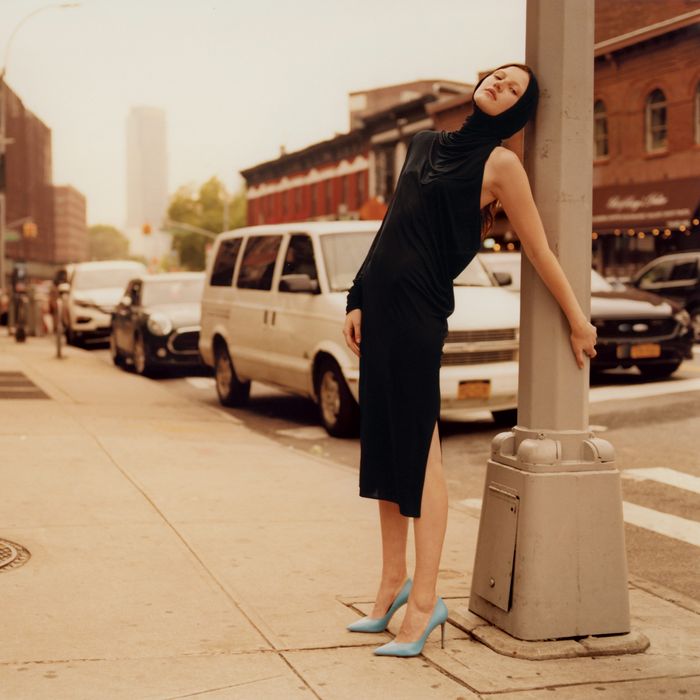 Versace
black viscose jersey dress with hood, $1,195 at 647 Fifth Avenue.
Michael Kors
porcelain muse runway heels, $595 at
Michael Kors.
Photo: Steph Wilson
A black dress doesn't have to be classic. It doesn't even have to remind you of Audrey Hepburn. As any New Yorker will tell you, black can be cool, and it can be unexpected. Photographer Steph Wilson shot a range of uncommon black dresses straight off the runway on the streets of New York, playing off the otherworldly fashion against workaday settings.
"By creating that — and excuse me for using this word — juxtaposition of seriousness, e.g. a black ball gown, with a McDonald's car park, it sort of lines itself up as an opening to a joke would," Wilson said. "It's just waiting for a punch line." See her playful approach below.
*A version of this article appears in the October 1, 2018, issue of New York Magazine. Subscribe Now!