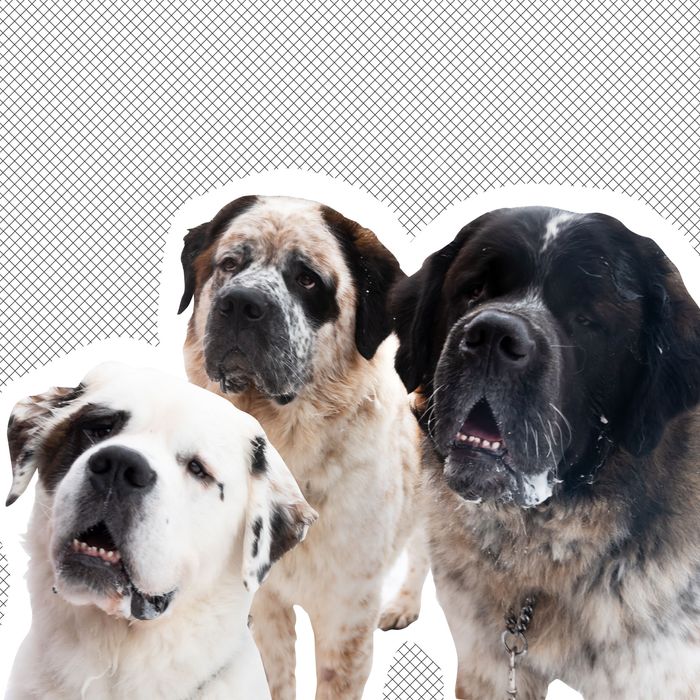 Gasket, Gunther, and Goliath.
Photo: edmontonhumanesociety.com
If, like me, you've invested way too much time and energy hoping that the trio of Saint Bernards up for adoption in Edmonton, Canada, would find a home together … you can finally relax. Today reports that the three enormous big boys have been adopted.
The Edmonton Humane Society first announced that Gasket, Gunther, and Goliath — who weigh a collective 350 pounds — were looking for a home in mid-October. The two-year-old dogs are bonded with each other, meaning that any adopters would have to be willing to take all of them. The organization said they saw a huge amount of interest in the dogs, and ultimately went with a family in Calgary.
"When we found out that we were getting the opportunity to meet them, we cried tears of joy," the family, which is choosing to remain anonymous, told Today. "We immediately fell in love with them. The dogs are so friendly, they're so rambunctious. They're going to fit so well into our home."
The Edmonton Humane Society also released a five-minute long video of the dogs playing in the snow, which, thank God: