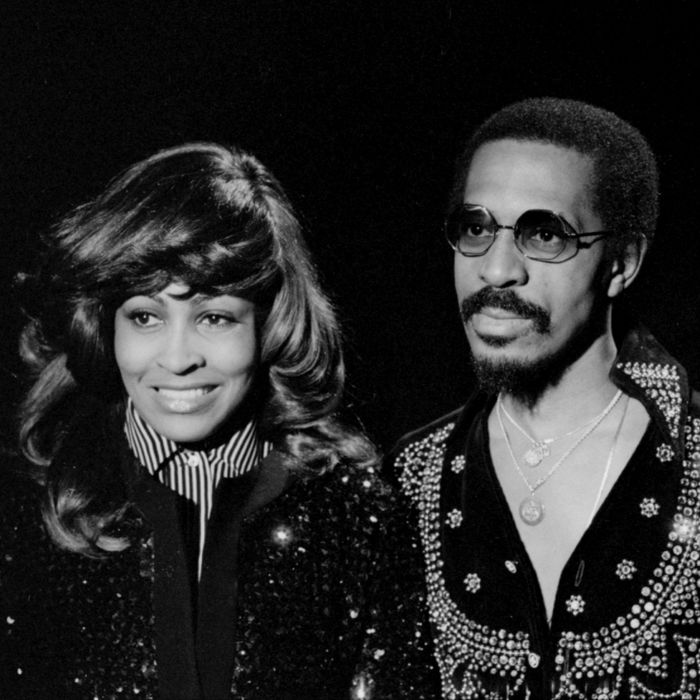 Tina Turner and Ike Turner.
Photo: CBS Photo Archive/Getty Images
In her upcoming memoir, legendary artist Tina Turner goes into harrowing detail about the sexual and physical abuse she endured at the hands of her ex-husband, who allegedly burned her, broke her nose, and gave her black eyes.
"Our life together was defined by abuse and fear," Turner writes of her ex-husband Ike in her new book, Love Story, excerpted in the Daily Mail. They were married from 1962 to 1976. Though Turner writes that she knew she should have left him just a few years into their marriage, she also says, "I had no money and didn't know how to take the first step." At her lowest point, Turner writes, "I convinced myself that death was my only way out."
Turner has opened up about Ike's alleged abusive behavior in the past. She wrote of several disturbing stories in her 1986 autobiography I, Tina, revealing a number of alleged incidents she claims to have never told anyone. On the night of their wedding, Turner claims that Ike took her to a brothel in Tijuana, Mexico — a story she was "too embarrassed" to ever tell. Later on in the excerpt, she writes about Ike's alleged cocaine use in the early '70s, which he purportedly did "because someone had told him it would give him more stamina for sex." She writes:
For me, though, sex with Ike had become an expression of hostility — a kind of rape — especially when it began or ended with a beating. What had been ugly and hateful between us before became worse with every snort of cocaine. He threw hot coffee in my face, giving me third-degree burns.




He used my nose as a punching bag so many times that I could taste blood running down my throat when I sang.




He broke my jaw. And I couldn't remember what it was like not to have a black eye.




The people closest to us saw what was happening, but they couldn't stop him: any attempt to help me would make him more violent.
While the excerpt is replete with traumatic details, Turner ends with a positive message to "anyone who's in an abusive relationship," to whom she would say, "nothing can be worse than where you are now."
"If you get up and leave, if you rise from the ashes, life will open up for you again," she writes.