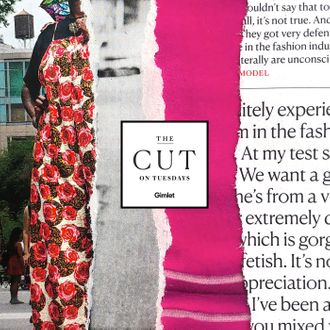 Photo-Illustration: Ian Adelman
We've been working on something new! Created in partnership with Gimlet Media (the people behind StartUp, Reply All, Homecoming, Crimetown, The Nod, and more) and hosted by Molly Fischer, The Cut on Tuesdays is a weekly deep dive into all the stuff the Cut can't stop talking about — politics, people, style, culture, and more. We'll bring you conversations with women who interest us, original reporting, and favorite Cut features like Both Sides of a Breakup and I Think About This a Lot.
Our first episode is out next Tuesday, October 16. Listen to the trailer now, and subscribe on Apple Podcasts or wherever you get your podcasts.