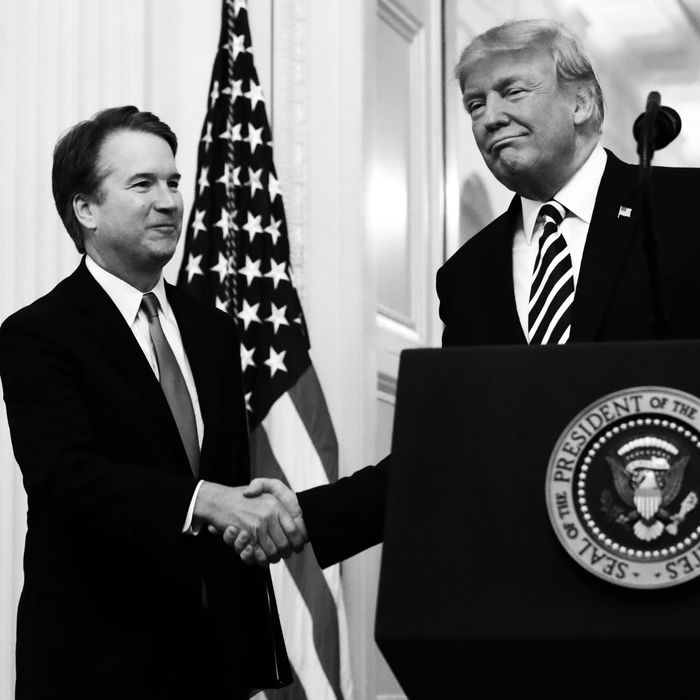 Donald Trump.
Photo: Chip Somodevilla/Getty Images
During Brett Kavanaugh's swearing-in ceremony on Monday evening, Donald Trump apologized to the most unpopular Supreme Court nominee in modern American history "for the terrible pain and suffering" that he and his family endured throughout his confirmation hearings.
This apology-inducing anguish apparently includes: being forced to endure Christine Blasey Ford's heartbreaking testimony that Kavanaugh allegedly attempted to rape her in the 1980s, the fact that this testimony caused him to become belligerent and cry about his calendar, and an FBI investigation so surface-level it was labeled as a "sham" by the left. Trump also declared that Kavanaugh was "proven innocent" of the multiple sexual-assault allegations against him.
Naturally, when Trump said that he was apologizing "on behalf of our nation" to Kavanaugh, many people decided they'd like to speak for themselves.