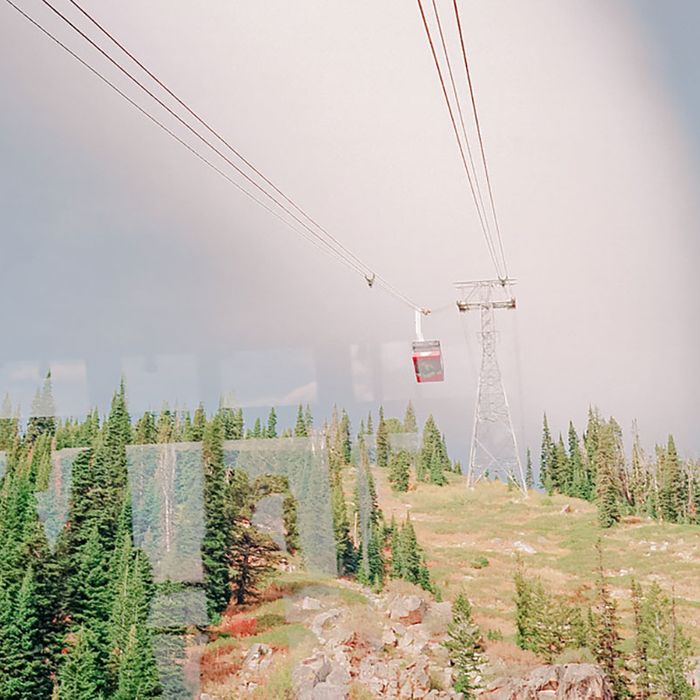 Jackson, Wyoming.
Photo: Emma Craft
Weekend With is an ongoing Instagram series that features people we like photographing places we'd like to be. Follow @thecut on Instagram to join in, and tag your photos with #weekendwith when you travel somewhere new.
Kanye West may have notoriously transformed a Jackson Hole, Wyoming, ranch into a raucous album listening party earlier this year, but most tourists see a more peaceful side of the state. Take 22-year-old Brooklyn fashion photographer Emma Craft, who spent five days biking, hiking, and visiting the scenic sites at Yellowstone National Park alongside her dad.
"When I was young, [my dad and I] would go on nature walks in my backyard everyday, fish, bike ride — really anything outdoors. Having gone to Wyoming for the first time was a major source of inspiration and energy," she says. "Landing on the runway with the Grand Tetons consuming every window on the right side of the plane was a surreal experience, at sunset no less."
From bear spotting to encountering cowboys on the road, Craft shared photos of her dreamy trip with the Cut this past weekend. She says, "I was so lucky to experience such a dramatic place because of my dad. We are always down for an adventure, which Wyoming definitely gave us." Scroll through for a peek into her vacation, but be warned: The temptation to visit Wyoming will be overwhelming.