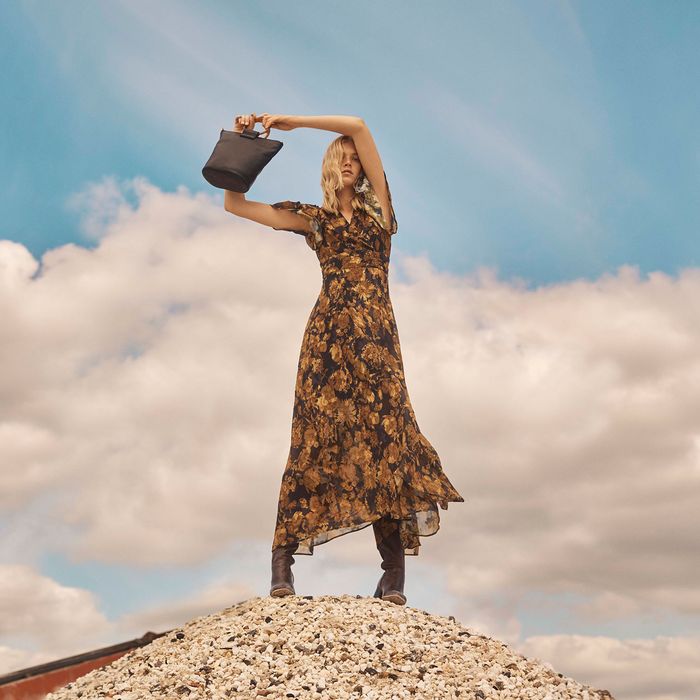 Photo: Courtesy of Whistles
Looking for an easy statement piece to throw on and go? May I direct you to Whistles: the brand's clothing falls in the middle of the Venn diagram of "clothes for influencers" and "clothes you could wear to work." The collection is filled with non-boring, colorful, printed essentials like jumpsuits, midi-dresses, and statement coats. It has now opened a store at 150 Spring Street in New York, right in the heart of Soho.
The store is designed as a gallery space, complete with sculptures, handcrafted fixtures, and large-scale paintings by artist Rosie Tonkin. It's their first brick-and-mortar location in New York, but Whistles has locations in Hong Kong, Dubai, Switzerland, Singapore, Malaysia, Thailand, and Saudi Arabia. The brand is working on opening even more stores in Australia, the Netherlands, and Sweden. Basically, it's growing quickly — and between its backpacks, shearling coats, tailored trousers, and party dresses, it probably has something good for you.