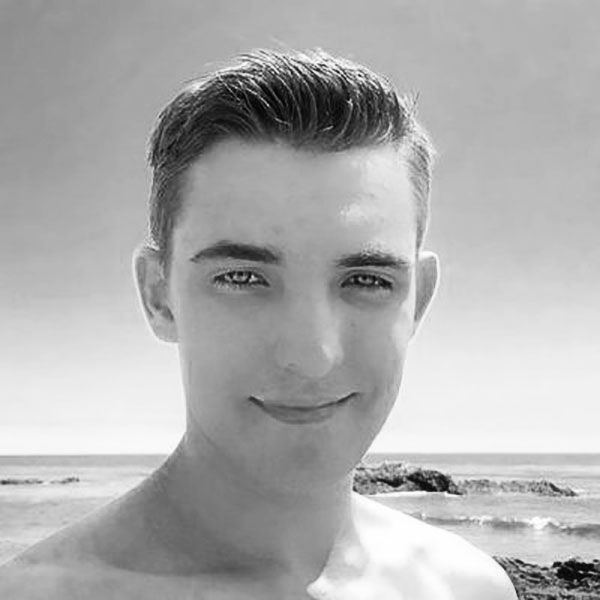 Jacob Wohl.
Photo: @JacobAWohl/Twitter
In the past several hours, a scheme to take down Special Counsel Robert Mueller by accusing him of sexual misconduct has imploded in a truly spectacular fashion. The plot appears to have been largely orchestrated by Jacob Wohl, a 20-year-old right-wing troll, Trump superfan, disgraced hedge-fund wunderkind, and apparent plagiarist who tweeted Monday night that "a scandalous story about Mueller is breaking tomorrow. Should be interesting. Stay tuned!"
The scandal so far seems to be how laughably bad Wohl was at covering his tracks. Shortly after he posted his ominous tweet, several journalists managed to connect Wohl to a false sexual-misconduct tip they had received about Mueller earlier this month, and to a company called Surefire Intelligence that claimed to be looking into these allegations. The shoddily constructed narrative quickly collapsed, due in part to Wohl's failure to account for people's ability to reverse image search, and now, the FBI has announced that they are looking into whether women were offered money to make false allegations against Mueller.
Here's everything we know about this impressive failure.
First of all, who is Jacob Wohl?
Wohl first made headlines as a teenage hedge-fund owner, the Daily Beast reports; in 2016, at the age of 18, he began referring to himself as the "Wohl of Wall Street." Amazingly, that nickname isn't the most upsetting thing he did as a financier. That same year, he was investigated by a government regulator for fraud, and the Arizona Corporation Commission issued a cease-and-desist letter accusing him of selling unregistered securities.
During this time, he also registered several domain names, including WohlGirls.com, a website that featured a scantily clad "Wohl Girl of the Month," as well as a "news" website called Offended America, which later rebranded as the Washington Reporter. (Earlier this year, Splinter reported that the Reporter's prominent "Code of Ethics" appeared to be lifted almost completely from ProPublica's.)
Where Wohl has gained the most prominence, though, is Twitter, where he is known for his sycophantic and almost instantaneous replies to many of President Trump's tweets, and for repeatedly posting nearly identical tweets about visiting a "hipster coffee shop" where young libs huddle and reveal in hushed tones their admiration for Trump and his policies.
And what is this plot to take down Mueller, exactly?
As Vox reports, on October 17, someone named "Lorraine" emailed several reporters and said that she had worked with Mueller when he was a lawyer at the firm Pillsbury Madison & Sutro in the 1970s, and that she had been approached by someone working for Jack Burkman (a GOP lobbyist and conspiracy theorist who promotes sensational stories about the murder of DNC staffer Seth Rich) who offered her money to say that Mueller had harassed her during this time. Around that time, Burkman posted on social media asking women to come forward with any harassment stories they may have about Mueller.
But the "Lorraine" story did not hold up, and it's unclear if she's even real. When NBC News reached out to the firm, which is now called Pillsbury Winthrop Shaw Pittman LLP, and gave them Lorraine's name, the firm's spokesperson told them that they have "no record of this individual working for our firm."
Burkman now says the entire Lorraine ploy was a hoax. But, as Andrew Prokop at Vox writes: "It is not clear if Burkman, who insisted Surefire was 'real,' is also being tricked, or if he is a willing participant in this scam."
That sounds like a terrible plan! How does Wohl fit in?
Ed Krasserstein at the Hill Reporter said that when he was looking into the Lorraine claims, he received a threatening phone call from a man claiming to work for Surefire Intelligence. When Krasserstein reached out to Burkman, Burkman told him he's familiar with Surefire Intelligence, that "they do a lot of good research," and that it's run by Jacob Wohl.
Wohl, for his part, has denied any involvement in the plot, telling NBC News, "I don't have any involvement in any investigations of any kind. I'm not quite that cool." He has also declined to comment on his involvement with Surefire Intelligence. However, as journalists began looking into the company, they found Wohl's recently postpubescent fingerprints all over it.
As NBC reports:
• His email, jacob.wohl@nexmanagement.com, was involved in registering the domain name for Surefire Intelligence.
• Surefire's official phone number redirects to his mother's voice-mail.
• The LinkedIn profile pictures of many of Surefire Intelligence's "staff" are pictures of celebrities, like Christoph Waltz, Israeli model Bar Rafaeli, and Sigourney Weaver's husband, Jim Simpson, as well as a stock-photo model.
• The profile picture of the managing partner "Matthew Cohen" seems to be a darkened picture of Wohl himself.
Wohl is now claiming that the Lorraine hoax email likely came from someone in Mueller's office.
Excuse me, can we go back to the pictures for a second? What?
Yes.
Why would he do this?
The whole flimsy plot seems to be an attempt to discredit Mueller, who is currently investigating possible collusion between the Trump campaign and Russia, as well as the press, by having them report on a false story.
What does Academy Award–winner Christoph Waltz have to say about this?
We don't know. We have reached out to his representatives, and will update you if we hear back.